Kim Kardashian and Kanye West's Pastor: Wedding Was Inspiring
Upon his return from Florence, Italy, The Assemblies of God Pastor Rich Wilkerson Jr. has played down his high-profile relationship with musician Kanye West and reality television show star Kim Kardashian, whom he married last month.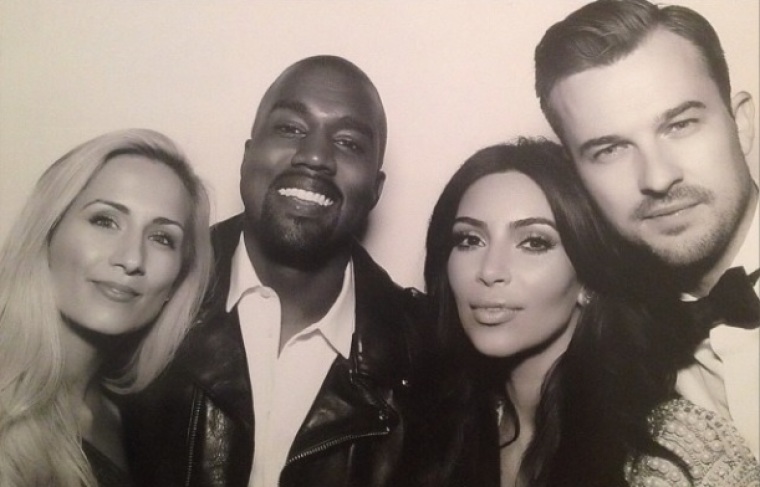 Wilkerson Jr., who leads the young adult group at Trinity Church in Miami Gardens with his wife DawnCheré, said the initial contact that he had with the couple was casual.
"This is a church that's for all people, from the nameless to the famous, and they came to church, and we became friends," Pastor Rich Wilkerson, Jr. told CBS4. "I know it sounds kind of crazy, but that's really how simple it is."
According to People Magazine, Wilkerson first connected with West and Kardashian after the couple "showed up unannounced at one of his weekly services."
"They hit it off with Wilkerson and began attending the church regularly when they were in town. The church, known for its diversity and its ministry to inner-city youth, became a safe place for the famous couple," stated the article.
Wilkerson said that the specialness of the wedding for him came not from the high-profile nature of the event but rather because of his close relationship with the bride and groom.
"It's always fun to do weddings, but of course this wedding was extra special because they're really good friends of mine," Wilkerson said. "The whole thing was absolutely phenomenal and I just wish them all the best."
Wilkerson's father, Rich Wilkerson Sr. is the cousin of David Wilkerson, the author of The Cross and the Switchblade and the founder of Times Square Church. The young pastor said he left the ceremony "really, really inspired," and considered the moment "an honor to be a part of."
"I think the big thing people should take away from it as that two people were really, really in love. And two people are really committed to one another," he added.
In a 2013 interview with the Bay Area hip-hop station KMEL, West, whose Yeezus tour included a "Jesus lookalike," a demon and twelve (female) "disciples" discussed his own faith and Wilkerson's thoughts on the musician's artistry.
West said that he and Kardashian both separately solicited Wilkerson's thoughts on his tour.
"[Wilkerson said] 'Look, we have plays where people play Jesus.' We have people who represent that. I am so happy I was raised in a religion where you can portray God. There are some religious where you aren't allowed to. My religion you are allowed to," he added.