Kim Kardashian Crops Baby North West Out of Instagram Picture, Explains Why
There's no doubt that Kim Kardashian and Kanye West like to show off their daughter North West. The tiny tot is often photographed with her parents and looks as if she has been styled to perfection, and more often than not, her outfit is coordinated with whatever her stylish mother is wearing. However, a recent snap which Kim posted on Instagram gained the ire of some of her followers as the reality star appears to have cropped her daughter out of the photo.
On Sunday, Kim brought baby North to a Disney on Ice performance together with North's cousins Penelope, 2, and Mason, 5, and some of Kim's friends with their kids including singer Ciara and Brittny and Lisa Gastineau.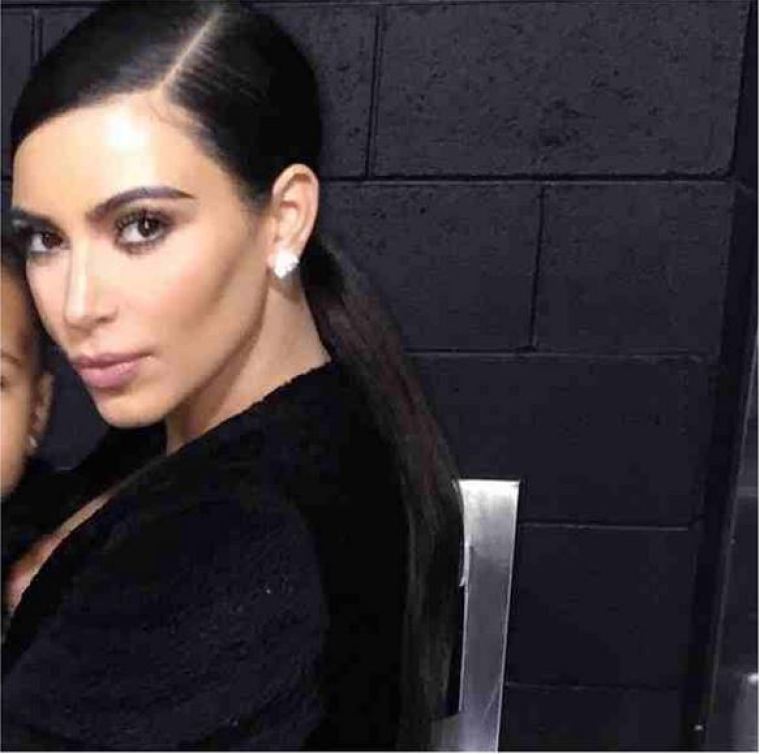 The reality star shared a few photos from the outing, including one of the whole group, and another of all the children holding hands. But the one picture that was greatly criticized was a selfie taken by Kim, and only North's cheek can be seen on the left side of the photo.
Many pointed out that Kim may have gone too far this time, as one of her Instagram followers wrote, "Kim did u crop ur own baby out of a picture u can't just do that."
Another one wrote and speculated that Kim was probably going to be the "type of mom who competes with her daughter for the rest of her life."
Kim took the criticisms all in stride and took to Twitter to explain why she had to crop out North from the shot.
"Wait, is this really news that I posted a selfie & cropped my daughter out? LOL," she wrote. "Her eyes were closed and I was feeling my look! Can I live?!?!"
Kim and Kanye have also been criticized in the past for spoiling their child, and Kanye reportedly said that he didn't want North to have to work for money.
In a recent interview with E! News, Kim insists that she and her husband are not spoiling their child and that their Christmas present for her may be simpler than what everyone assumes it could be.
"We have something special that we have at our new house for her that we're going to give her on Christmas," said Kim. "I try not to go overboard. I let everyone else spoil her."