Kirk Cameron Launches Website The Courage to Help Families Build Traditional Faith Values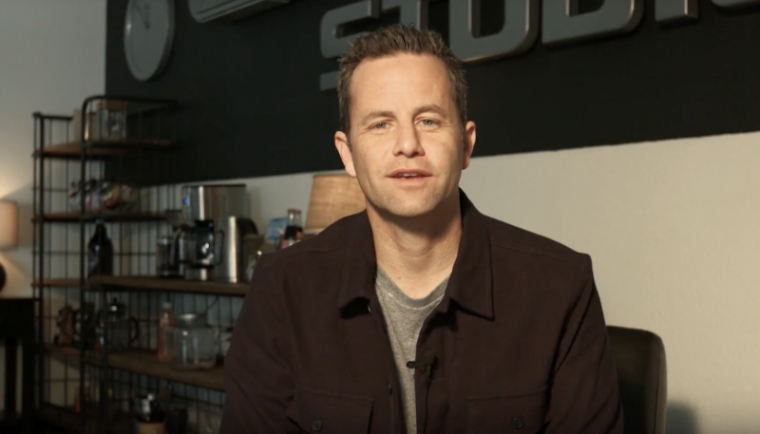 Actor Kirk Cameron has announced the launch of his latest venture that aims to help families combat new social norms he believes are plaguing the nation.
"The Growing Pains" star has created TheCourage, a website that he says will provide encouragement and enlightenment for families amid today's culture war.
"TheCourage is a digital destination meant to inspire, give hope, and call people to something better, especially in the areas of faith, family, and culture," the website's description reads.
"We believe it's time for Christians to have the courage to be countercultural, while maintaining a posture of humility," Cameron shared on a blog post introducing the website.
Our goal at TheCourage is to be a digital destination filled with inspiring, encouraging, fun, and challenging content in the areas of faith, family, and culture, he continued. "We want this to be a place where you can engage in thoughtful dialogue and community."
Cameron has had great success offering families across America a safe space to learn how to take on the pressure of everyday life in a digital world. He recently released a film titled "Kirk Cameron: CONNECT," which offered "real help for parenting kids in a social media world."
TheCourage, he said, is the next step and will offer believers unlimited access to resources that will help keep their faith in line with biblical values. Everything on the site with center around content "built on the faith and traditional values."
Cameron hopes the website will encourage Christians "to have the courage to join God in restoring a heavenly culture on the Earth (like we are supposed to), rather than running away from a culture we've allowed to decay."
The popular '80s star is on tour with his wife, Chelsea, where they've taken their living room conversations on the road as a way to help marriages and families focus on the things that "really matter."
In a promotional video for the tour, Cameron, who has been married to his wife for 27 years, reflected on how the most important family discussions always happen in the living room. "Living Room Reset," began in January and will run through October.
The Camerons have six children together, ranging from ages 15 to 21. Like the film, and tour, TheCourage will help families keep their bond strong while living out their Christianity.