Kirk Franklin Urges Christian Artists to Help Him Promote Racial Healing at Dove Awards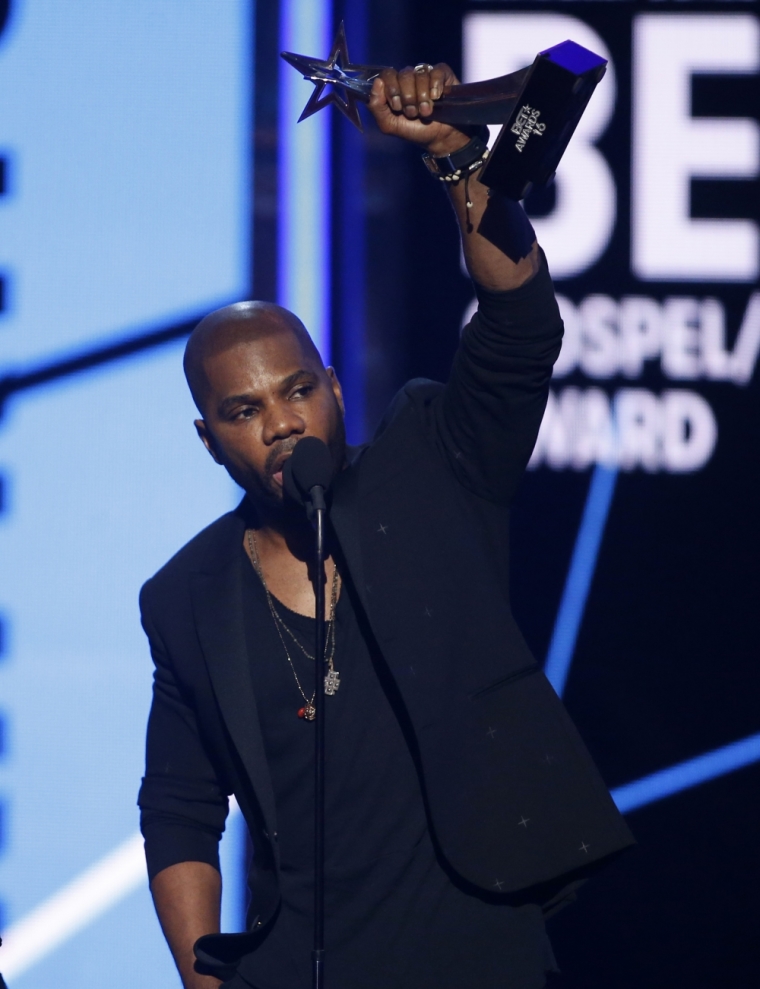 Popular gospel icon Kirk Franklin threw his clout behind the movement for racial justice at the recently held 47th annual GMA Dove Awards show in Nashville, Tennessee, when he urged Christian artists in an impassioned plea to help him promote racial healing.
"I want to say something to everyone in a spirit of humility, a spirit of meekness, and a spirit of Christ-like love, outside of this building, there is chaos and calamity in the world, and there's so much hurt and distrust and I have a lot of friends in this room of many different shades and colors that I've walked out life for the last 23 years with. Great men and women in the contemporary Christian community," he began as he slowly broached his speech about the racial divide.
"And to all of us, I do not like that the world is controlling the narrative. It should be us controlling the narrative. Whether it's bad preachers, bad police, bad politicians, we have the spirit of redemption when we speak," he said.
"When we say something, we want to bring it together, not separate it. When police are killed, we need to say something. When black boys are killed, we need to say something and when we don't say something, we are saying something.
"I beseech you brothers in a spirit of humility, at our concerts, in our churches, I beg of you, let's ask the people that we are accountable and stand in front of — let's do it like Nineveh — and ask the people to pray with us for racial healing. Let's don't stay silent on it," he urged as the audience clapped louder and eventually gave the call a standing ovation.
Franklin then prayed for the gathering, calling for repentance and humility in addressing the issue among the contemporary Christian community.
"So Father God, where we stand together now, I pray that our families will come together right now. White artists, black artists, Hispanic artists, wherever we are, we hold the torch of your name Jesus. And Father, forgive us when we're silent. Forgive us when we're afraid, forgive us when we don't even know what to say. But if my people who are called by my name, would humble ourselves and pray and seek your face, you will forgive our sins and you'll heal our incredible land. In the name of the only Savior Jesus Christ," he ended.
Franklin's speech, which came as he accepted the Gospel Artist of the Year Award, was reportedly edited out of the show televised on TBN. A recording of the complete speech, however, was later posted to YouTube.
The show featured more than a dozen musical performances with acts ranging from bluegrass to hip-hop and stressed the common bonds shared in the community.
"We're all brothers and sisters tonight," gospel star Tye Tribbett, who co-hosted the show with Franklin and Tennessee-based rock duo For King & Country, said.