KONY 2012 Gets 25 Million Views Overnight and Prompts Celebrity Reactions (VIDEO)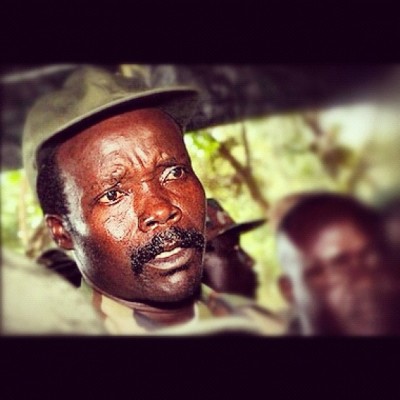 The Invisible Children charity organization may be closer to it's goal of seeing the demise of indicted war criminal, Joseph Kony, after it's "KONY 2012" YouTube video received over 20 million views in less than 24 hours with the help of various celebrities, including Oprah Winfrey and Justin Bieber.
The almost 30 minute long "KONY 2012" video gives viewers an eye opening glimpse into the terrifying lives of Ugandan children who constantly live in fear of being abducted by the globally condemned Ugandan-based terrorist group known as the Lord's Resistance Army.
Led by Joseph Kony, the LRA is said to be responsible for the abuse and ruthless killings of thousands of Ugandan children. The militia continues its forced recruitment of child soldiers who are trained to kill innocent civilians, and dozens of politicians along with celebrities are responding to Invisible Children's calls to "Make KONY Famous" and ultimately stop Joseph Kony once and for all.
"#KONY2012 Spread the word!!! PLEASE go to Invisiblechildren.com Even if its 10 minutes… Trust me, you NEED to know about this! #1LOVE," singer Rihanna tweeted.
"MAKE KONY FAMOUS 2012 http://vimeo.com/37119711," fashion designer Nicole Richie tweeted.
"Thanks tweeps for sending me info about ending #LRAviolence . I am aware. Have supported with $'s and voice and will not stop.#KONY2012," Oprah tweeted.
"#Kony2012 is number 1 trending topic on Twitter worldwide!! See why… It might change ur life," Jon Chu tweeted (retweeted by Justin Bieber).
"Everyone needs to watch this. RT this please," reality TV star Kylie Jenner Tweeted.
In 2010 President Obama signed into law the Lord's Resistance Army Disarmament and Northern Uganda Recovery Act of 2009 which validates the United States government's commitment to "help bring an end to the brutality and destruction that have been a hallmark of the LRA across several countries for two decades," according to a White House statement.
Obama condemned the LRA in the same statement saying that, "The Lord's Resistance Army preys on civilians – killing, raping, and mutilating the people of central Africa; stealing and brutalizing their children; and displacing hundreds of thousands of people. Its leadership, indicted by the International Criminal Court for crimes against humanity, has no agenda and no purpose other than its own survival."
The Invisible Children charity aim to increase public awareness so much that capturing Joseph Kony becomes a top priority of the US government.