Kris Humphries Baby on the Way? Myla Sinanaj Tweets Suggest Pregnancy
Myla Sinanaj, the woman embroiled in Kris Humphries and Kim Kardashian's divorce, recently posted cryptic tweets on social net working site Twitter which has led some critics to believe that she may be pregnant.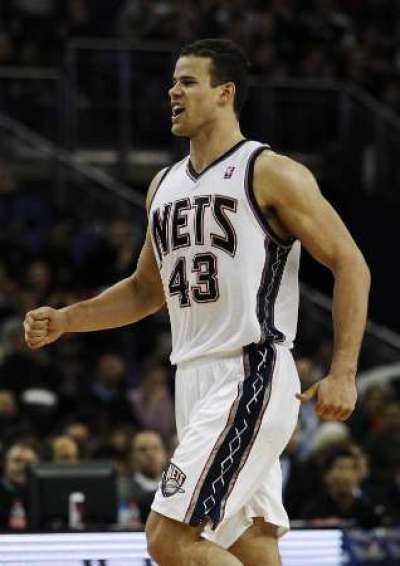 Sinanaj, who briefly dated Humphries after his divorce from Kardashian was announced, was recently subpoenaed by the E! reality TV star for questioning about her involvement with Humphries and a pregnancy could potentially harm him in court.
"I can't wait to have a little boy lol sounds corny but a lil me running around dressed like his daddy? Too cute," Sinanaj tweeted.
Humphries, 28, recently had a falling out with Sinanaj after she allegedly exaggerated their involvement to the media, and as a result she is now willing to help Kardashian any way that she can during their upcoming divorce trial, according to Radar Online.
"My client isn't going to rule anything out at this point including whether or not she would be willing to assist Kim Kardashian in her divorce case [against Humphries]," Sinanaj's attorney Joe Tacopina told RadarOnline.com.
Kardashian, 31, filed for divorce from Humphries in October after just 72 days of marriage. The New Jersey Nets star, however, is fighting for a public trial and annulment based on fraud unless Kardashian publicly apologizes for allegedly marrying him for financial gain.
Kardashian maintains that she married Humphries out of love and not for financial gain, therefore the couple will be forced to battle it all out in a Los Angeles courtroom.
Laura Wasser, Kardashian's attorney, argues that Humphries is being dishonest and critics have accused him of trying to downplay his relationship with Sinanaj, which- if proven to be accurate- could also harm him in the divorce trial.
"It would be pretty hard to claim that you are broken hearted if you are dating [Sinanaj] just two months after the marriage broke up. My client's relationship with Kris goes to heart of his claim against Kim Kardashian and that could hurt him, certainly," Tacopina told Radar Online.
Kris Humphries' New Girl Identified - Myla Sinanaj
Does Kris Humphries Have A New Girlfriend?