LA Lakers trade rumors 2015: Sacramento Kings trading DeMarcus Cousins to Lakers?
Rumors have emerged the Sacramento Kings are looking to trade DeMarcus Cousins to the LA Lakers, and even to the Knicks or Celtics if they're interested.
With the 2015-16 NBA season kicking off next month, Sacramento Kings head coach George Karl may be looking into trading the Kings' center, DeMarcus Cousins, to the Lakers, and if rumors are true, to the NY Knicks or Boston Celtics if they express any interest.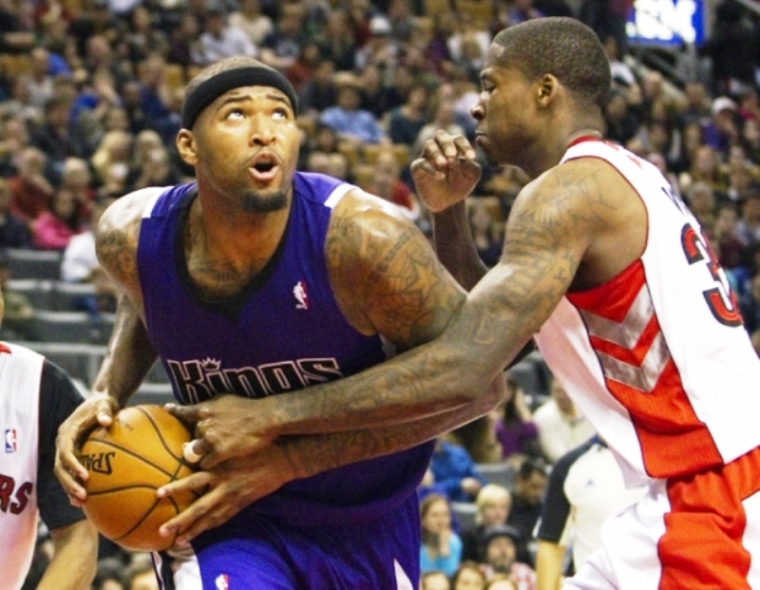 Karl is reportedly pushing for a trade from within the organization, as Cousins' name has cropped up in several trade rumors, with a deal nearly occurring over the summer that didn't reach fruition.
Ever since rumors popped up Cousins and Karl had a falling out in the spring, it's been touted that the head coach has been seeking ways to trade his center player, even going so far as to say all players on the Kings' roster were tradable. However, news refused to die down that he was shopping Cousins out to other teams, and to the LA Lakers, in particular.
Cousins was also mentioned in the NBA draft trade reports involving the Lakers, with the Celtics said to be exploring a deal from earlier in the last season.
There was mention of a potential trade between the Kings and the Lakers, with a trade framework already worked out. However, the deal didn't close due to unidentified reasons.
On the other hand, team owner Vivek Ranadive has made it publicly known the team is not about to trade Cousins, particularly after Cousins made the All-NBA Second Team and the NBA All-Star this year, following his replacement of an injured Kobe Bryant in January. Cousins also holds the distinction of being the first Kings player to perform back-to-back triple doubles in 10 years since Chris Webber accomplished the feat in 2005.
Cousins has since been quoted as saying, that while his relationship with Karl appears to be on the mend, if Karl was desperate to trade him, then he would prefer to be traded, as well.