Lauren Daigle Goes Into Maximum Security Prison, Reaction to Message of Hope Changes Her Life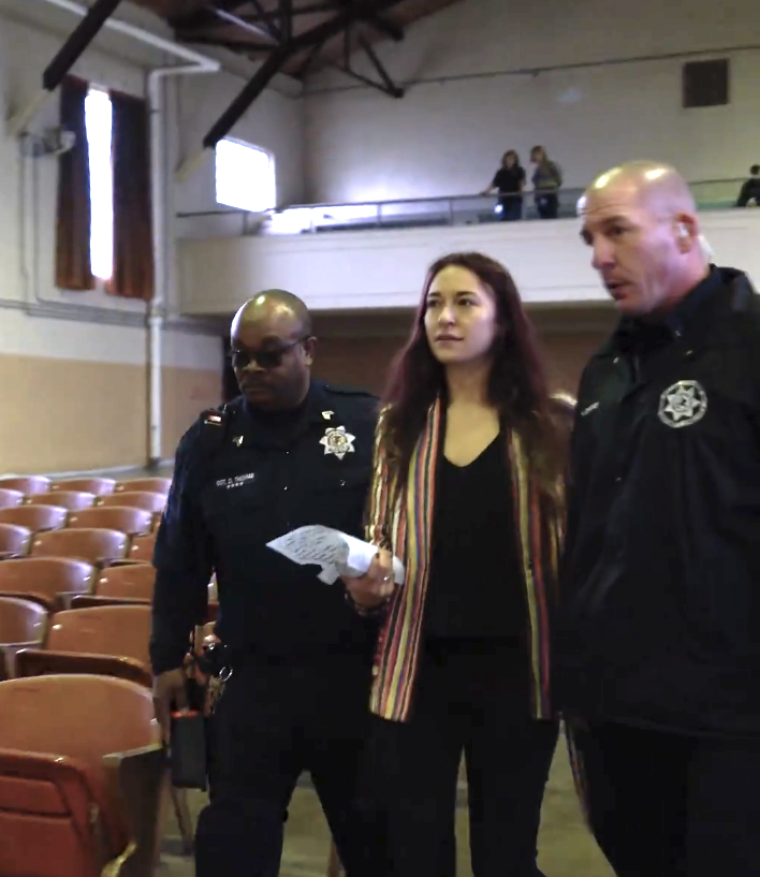 Singer Lauren Daigle went to a maximum security prison after the release of her new hit album, Look Up Child, and described the experience as one she'll never forget.
The Grammy-nominated Christian artist went to the Statesville Correctional Prison in Crest Hill, Illinois, last Friday, and said, "It was a day my eyes had never seen and will never be able to unsee."
In her post on Facebook last weekend, she added, "We sang songs with inmates whose voices carried deeper into our hearts than the echo of a microphone will ever release. I saw hope in the face of the hopeless, joy in the wake of sorrow, wealth in the gap of depravity, and life in the midst of death."
Daigle continued: "I watched Heaven befriend those who are often forgotten. With each day that passes, may I never take for granted what it was like to walk around as a free man. I held a bottle of cold coffee upon pulling out of the Statesville Correctional Prison. My hand had never remembered that bottle being so cold."
In a recent interview with The Christian Post, Daigle spoke about going outside the walls of the church to share the Gospel.
"I think the passage that says, 'Go out into the world and draw people unto Him,' the Great Commission, that's what I think about in regard to the mainstream aspect," Daigle told CP in a recent interview. "I wasn't looking at [making my music] as in mainstream versus Christian [album]. I was like, 'OK, what is the purest version of me? Or what is the purest thing that God has written into my spirit and how do I express that? How do I communicate that?"
The 27-year-old Louisiana native says she's not afraid to appeal to the world with her message of hope, which some fear might lead her astray and trade her worship roots to become a secular artist. Daigle, however, said her faith and mission in life has never been clearer.
"[My music] is having crossover appeal, but it doesn't mean that I'm leaving one for the other or that I'm going to be swept up by one thing or the other. For me, it's like, 'Oh, everything just got even more clear.' Everything just got clearer as to why it is that we go and love people who are outside of the walls of our church, outside of the walls that we're comfortable with," Daigle added.
Look Up Child debuted at No. 3 on the Billboard 200 chart upon its release in September, beating out popular secular musicians such as Drake, Ariana Grande, Nicki Minaj and Cardi B that week.