LifeWay Pulls 'The Blind Side' From Its Shelves
LifeWay Pulls 'The Blind Side' From Its Shelves
LifeWay Christian Bookstores will be pulling the film "The Blind Side" from their shelves in response to a complaint from a Florida pastor.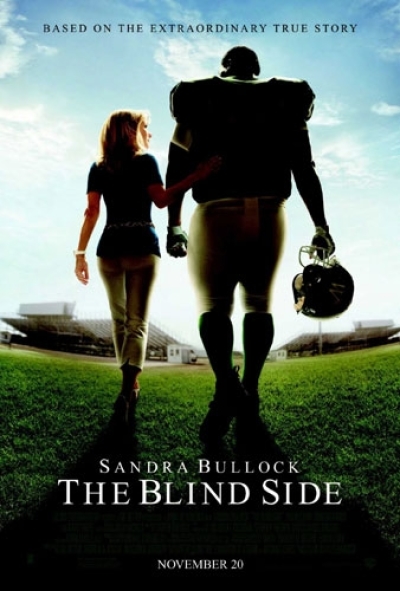 Pastor Rodney L. Baker of Hopeful Baptist Church of Lake City submitted a resolution to the Southern Baptist Convention, demanding that LifeWay pull the PG-13 film over its language content.
"BE IT RESOLVED that the Southern Baptist Convention meeting in annual session June 17- 20, 2012, in New Orleans, Louisiana expresses dissatisfaction with 'The Blindside' and any product that contains explicit profanity, God's name in vain, and racial slur," reads the resolution in part.
The resolution will be introduced to the Southern Baptist Convention at its Annual Meeting next week in New Orleans.
Although LifeWay has already agreed to pull "The Blind Side," Baker still intends to submit the resolution as a way of sending a message about LifeWay and the content of its products.
Marty King, communications director for LifeWay, told CP that he had hoped the move on the part of the book store would remove the controversy from the New Orleans meeting.
"We do not want this convention to be about us or any agenda, other than our convention's strides in racial unity in this historic election of the first African-American president of the SBC," said King.
"I pray he agrees with us that the focus of this convention needs to be on things like the historic election of the SBC's first African-American president and not issues that divide us – especially since we no longer sell the movie he objects to."
According to King, LifeWay began selling "The Blind Side" back in 2010 and at the time received no complaints. Nevertheless, the product was sold with a notice on the product about its content.
"I am confident our staff have carefully and prayerfully reviewed all the products we sell and applied standards approved by our trustees," said King.
"We carry movies like "Amazing Grace"…[which] includes scenes with language some would deem inappropriate for their children's ears and actions not suitable for everyone's viewing. But the film is about man's struggle to understand God's justice and find redemption."
Starring Quiton Aaron, Sandra Bullock, and Tim McGraw, "The Blind Side" was released to theatres in November 2009. A biographical film, its plot focused on Michael Oher, a black orphan adopted by a white Christian family who would go on to play in the National Football League.
Grossing over $34 million in its opening weekend, the film was nominated for Best Motion Picture at the Oscars and Bullock received an Oscar for Best Actress.
The quality and message of the film were praised by many sources, including Paul Asay of pluggedin.com, a Focus on the Family sponsored website that reviews entertainment.
"It's not a pristine portrayal, either artistically or ethically. But I was moved by the story and walked out of the theater smiling," wrote Asay, who noted that there were several uses of various cuss words, blasphemy, and one use of a racial slur.
The Blind Side Movie Trailer