Lolo Jones Irked by Advice to Slow Down 90-Day Bible Reading Plan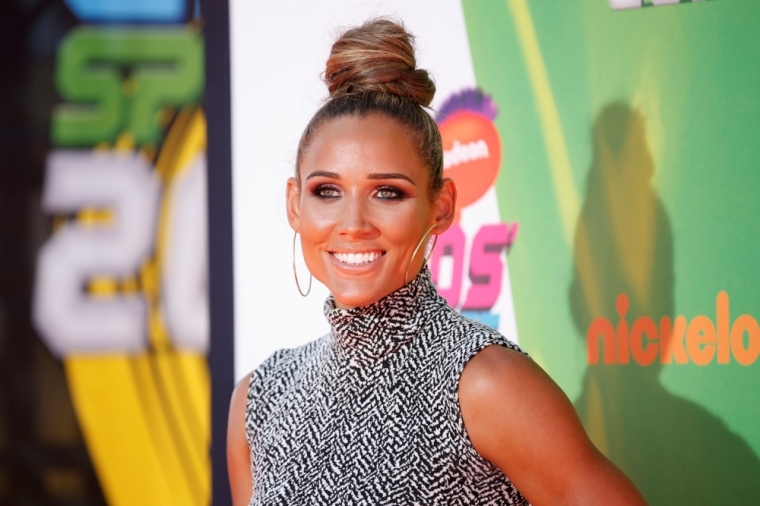 Lolo Jones posted her New Year's Resolution to read the entire Bible in 90 days and she has been quick to respond to people who believe she is rushing through the experience.
"2017 New Year's resolution was to read the Bible in its entirety in 90 days. I'm still on day 1," the 34-year-old Olympic hurdler and bobsledder wrote on Twitter.
While a number of people encouraged Jones and shared their own journey in reading the word of God, others cautioned her about speeding through the Bible.
"1 chapter a day is much more manageable, and I would say more rewarding than speeding through it," one person commented under her tweet.
Rejecting the advice, Jones responded, "Please don't tell me how to read the Bible. I've read it through multiple times. That's judging and God doesn't like it."
The individual, Ben Gregoire, a motion graphic designer at Logos Bible Software, went on to apologize to Jones by writing, " I didn't mean to sound sneering, just saying what has worked well for me ... 90 days would be quite a feat."
Yet another person told Jones to take her time with her Bible reading.
"Take your time and soak it in," the person wrote. "My resolution a few years back was to read it in a year, took me 16 months. Worth it."
The athlete chose not to accept the person's advice.
"Just bc I'm reading it on 90 days doesn't mean I'm not soaking it in," she wrote. "That's an I'll advised tweet I'm spending way more time." 
Jones has been vocal about her faith in the past, leaning on her relationship with God when she suffered from sports related injuries in 2015 that threatened her chances of qualifying for the 2016 Summer Olympics.
"I had to constantly remind myself, 'When I am weak, He is strong,'" Jones told the Gospel Herald. "I'm really telling myself, 'I can't do this in my own strength.' Even the Word says it's not by your strength, it's by God."
Those trials have helped the hurdler and bobsledder trust in God during the tough times.
"When you're going through something tough, you ought to be like, 'Oh OK, this is terrible, this is not what I wanted it to be,'" she said. "But when I come out of this, people are going to know and see how God worked in me. I am a living testimony. He gets all the glory."