Los Angeles Clippers Forward Danilo Gallinari Out for Up to Six Weeks With a Partial Tear in Glute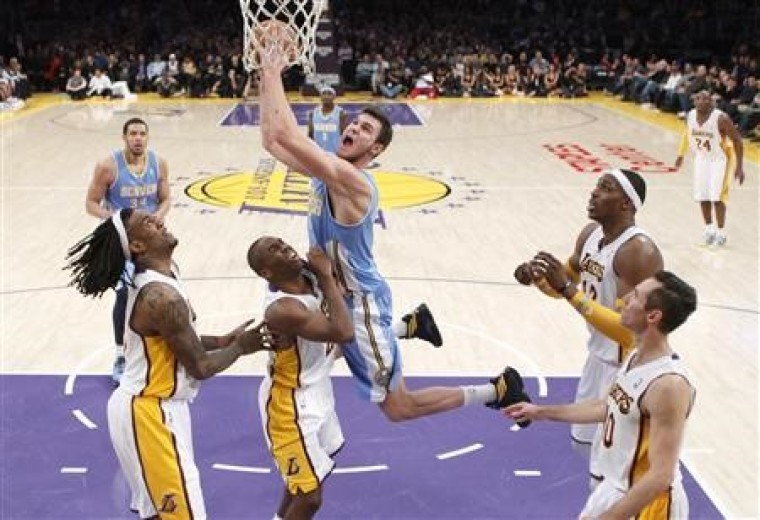 Danilo Gallinari is going to be sidelined for a significant amount of time for the second time this season as he continues to deal with a left glute muscle injury.
Gallinari has already missed a big chunk of the season after he sustained the injury on Nov. 5, but he aggravated it in their game against the Washington Wizards on Dec. 9. Further examination revealed a partial tear to his left glute, and now he's expected to miss up to six weeks while he recovers.
"More or less, it's the same thing I did before, but maybe a little more time. So the rehab I did in four weeks, you're going to spread it out in six weeks instead of four weeks," Gallinari said on Wednesday, via the Los Angeles Times.
"I've seen different doctors and it's a weird injury. Even the doctors, they saw a couple of cases, but they didn't see a lot of cases like this kind of injury, whatever it is. It could be 10% worse, 20% worse or the same. But it's still a muscle tear," he continued.
This a huge blow for a team that has struggled to stay healthy all season.
Gallinari has only appeared in 11 games this season. The Italian forward is averaging 13.4 points, 4.4 rebounds and 2.6 assists in under 32 minutes per game, and he's shooting 34.5 percent from the field, 25.8 percent from beyond the arc, and 97.2 percent from the free-throw line.
Aside from Gallinari, the Clippers also had to deal with injuries to key players like Patrick Beverley, Blake Griffin and Miloš Teodosić.
Teodosić has already made his return to game action after dealing with a plantar fascia injury in his left foot, but Griffin is going to be out until late January as he continues to recover from a sprained medial collateral ligament (MCL) in his left knee.
Beverley has already been ruled out of the season due to a right knee injury.