Los Angeles Dodgers vs. Washington Nationals NLDS 2016 Game 5 Preview: Who Will Complete the Championship Series Cast? TV Schedule, Livestream & Tickets
The Los Angeles Dodgers and the Washington Nationals will duke it out in game 5 of the NLDS this Thursday, Oct. 13 at 8:08 PM. ET.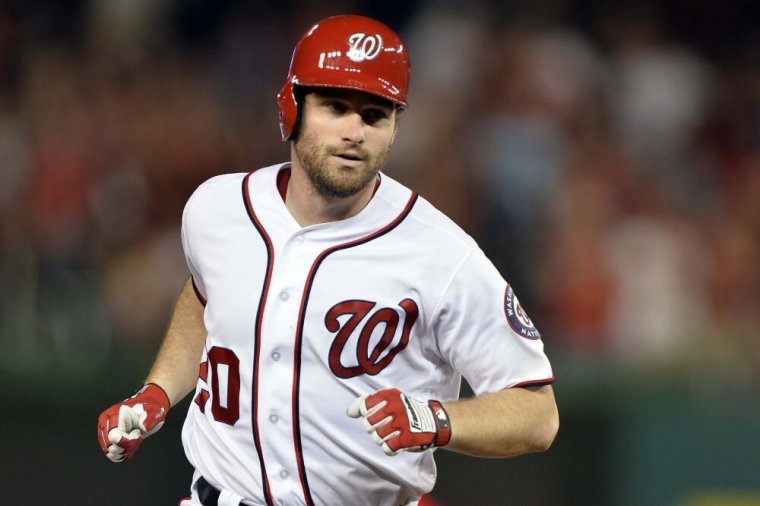 The ALCS is set, with the Toronto Blue Jays about to square off against the Cleveland Indians in the series opener Friday night. The Chicago Cubs were able to successfully stage a rousing comeback to complete a dramatic finish against the Giants in NLDS game 4 to enter the NLCS.
And now, the last train en route to the Championship Series is about to depart; only one team between the Washington Nationals and the Los Angeles Dodgers will punch a ticket. The other one will get left behind at the station to ponder on their season.
The Nationals Will Try to Enter NLCS at Home
The Nationals will be back home to try to close out the series and complete the NLCS cast. The two teams were able to split their back-to- back road games, which means there's no guarantee at home.
But, Nationals manager Dusty Baker understands the importance of playing on your own turf. He said that while it's never a shoo-in when playing home, it plays a factor more often than not. And, it's the very reason they have worked so hard to secure a home-field upper hand.
Washington will go with Max Scherzer (20-7, 2.96 ERA) on Thursday and they are hoping that their ace can bounce back from his game 1 loss to the Dodgers after allowing a couple of homers and four runs.
The Dodgers Forced a Decider
After being pushed to brink of elimination, the Dodgers relied on their hitters to make up for the struggling bullpen in game 4 of their NLDS series against the Nationals. They were able to stave off elimination with a 6-5 home win on Tuesday and force the series down to the final clincher this Thursday.
For game 5, Rich Hill (12-5, 2.12 ERA) could probably start for the Dodgers, with a slight possibility of turning into newcomer Julio Urias.
They will bank on their offense anew with players like Chase Utley, Corey Seager, Adrian Gonzalez, Josh Reddick, Joc Pederson, and Andrew Toles. The Dodgers have had a better time against right-handers as compared to the lefties.
The Los Angeles Dodgers and the Washington Nationals will duke it out in game 5 of the NLDS this Thursday, Oct. 13 at 8:08 PM. ET. Fans can catch the action live at the Nationals Park in Washington, D.C. by checking out StubHub or SeatGeek for tickets.
They can also watch on their TV at home via FS1, and thru live streaming via Fox Sports Go or MLB.tv.