Luis Palau Shares Miraculous Cancer Update That Has Doctors Shocked and Everyone Praising God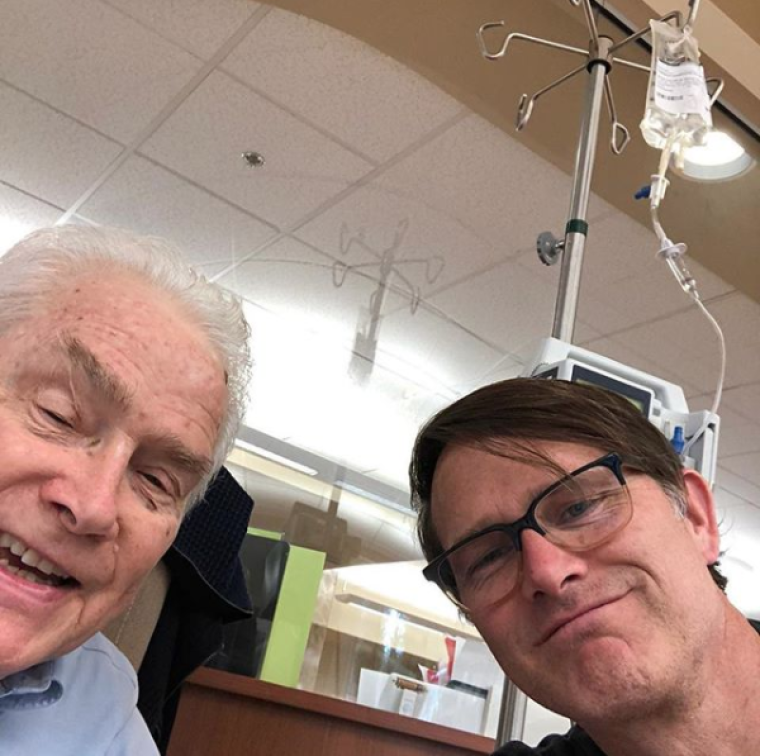 At the top of the year, beloved world-renowned evangelist Luis Palau made the surprising announcement that he was diagnosed with Stage 4 lung cancer. In a recent update, however, the minster testified that his doctors are shocked by the results of his recent test results.
"We had a very encouraging meeting with the doctors this morning regarding my chemotherapy treatment," Palau wrote on his Facebook page. "After two months of therapy for Stage 4 lung cancer, the doctors were amazed at the results from the recent CT scan and blood work."
"All tumors had shrunk by one-third! No new growth of the tumors whatsoever. All fluid around my lungs was resolved. Blood work looked good," he explained.
The results were so uncommon for someone with stage four cancer that Palau said the doctors were stunned and the family is giving glory to God.
"PRAISE THE LORD! The medical team reiterated that this chemotherapy treatment was only expected to slow the growth of the tumors. They never expected the treatment to actually reverse the growth. Everyone is very encouraged and praising the Lord for the wonderful news," he wrote. "Because of the great results, the doctors feel confident another round of this same therapy is the right step forward. So begins another two months of chemotherapy and then tests once again."
The Palau family and team are very encouraged by the results and are asking for continued prayers as they step into the next round of chemotherapy treatment.
"Although results have been encouraging... amazing really... it's not easy on the body. Pray for continued strength and peace," Palau concluded. "It is still a battle. The outcome is still unknown. We take it one day at a time, trusting the Lord. But today we are very encouraged! Thank you for your prayers!"
In January, the evangelist and his two sons, Kevin and Andrew, joined together to make the shocking announcement of his lung cancer diagnosis.
"We wanted to tape this video to tell the whole world that love dad and the work that we do what's been going on in dad's life," Kevin, president of Luis Palau Ministries, said in the social media video.
"Just a few days ago we got the word that it's stage 4 lung cancer. That's a shock, especially with someone who's always been as healthy as dad," he said.
The elder Palau emotionally added, "To me, the first thing you do is cry. I think 'oh wow, I can be gone in a few months' and one silly thought that came to mind is that I won't be able to pick up the phone and talk to the boys and hear their voice and talk to my wife."
"This is sad, I don't feel panic or horror, if [I'm] healed, hallelujah! And many people are praying that the Lord will do a miracle. It would take literally a miracle medically speaking. Stage four is big time."
He went on to say that the peace he felt immediately came because at least 10 years ago he elected his son, Kevin, to be president of the ministry and Andrew is an anointed evangelist, so they are both equipped to carry on his legacy for the Lord.
Luis Palau has been in ministry for more than 50 years. The Palau Association has collaborated with thousands of churches in hundreds of cities around the world. He's made an impact in top global cities, including, London, Hong Kong, Singapore, Chicago, Moscow, Madrid, Mexico City, Buenos Aires, Washington, D.C., and more.
This reporter was in attendance in 2015 as he rallied 1,000 New York City churches together to make history in the Big Apple. It was one of the biggest evangelical moves in New York City as approximately 60,000 people gathered to hear the Gospel and worship at just one of the outreach events held in Central Park. The Palau Association has coordinated hundreds of citywide campaigns just like it in dozens of nations, including major evangelistic festivals on all five continents.
To stay up to date on Luis' condition, go to Palau.org. Watch the full family announcement above or in Spanish on Facebook HERE.