MacBook Pro Retina, MacBook Air 2014 Release Date, Specs & Features Latest: New Trackpad, 12-Inch Model, Fan Scrapped?
Apple is expected to be launching its new MacBook 2014 range later this year, with a release date currently being touted for September among many analysts.
As the date gets closer the number and range of rumors is increasing, and the latest of these have suggested that the device will feature a number of new exciting specs that will advance the line of laptops significantly.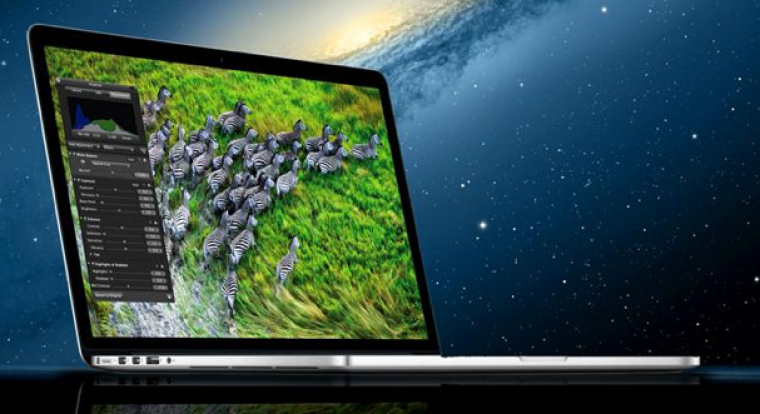 One rumor has claimed that Apple will be launching a new 12-inch model which should attract the more compact workers.
Another major rumor is that Apple could release a new trackpad design, according to MacRumors.
The MacRumors report has pointed to a forum post on Chinese website Weiphone.com, where a forum poster offered the potential leaks. The forum poster has been described as someone who has released "legitimate leaks and photos of un-released MacBook hardware in the past, lending credibility to this new information."
The 12-inch model will reportedly scrap the fan assembly equipment which is featured in the current line up of MacBooks, and that will help the latest version be lighter, smaller and quieter.
Rumors on the trackpad suggest Apple has found a way to do away with the mechanical button seen by users on the current version of the trackpad. MacRumors has suggested Apple will manage to pull this off by relying solely on sensors and an actuator in the new trackpad.
It is believed that the new trackpad could use force sensors to mimic an integrated switch-like button to make an even more seemless operation in the trackpad.
Apple MacBook trackpad is of course one of the most popular features among Apple fans, and the tech. giant is brave to attempt to make such a large change to the feature. However, Apple has become a company known for not shirking away from trying to push the front line in new technology product developments, and it seems the company could be looking to make further improvements to its already stand out trackpad design.
KGI Securities analyst Ming-Chi Kuo has predicted, "We expect the unprecedented 12" model will boast both the portability of the 11" model, and productivity of the 13" model. The high-resolution display will also offer the outstanding visual experience of the Retina MacBook Pro. The offering will likely be lighter and slimmer than the existing MacBook Air to further highlight ease of portability in the cloud computing era."
A release date of September is expected, and could also include the release of Apple's eagerly anticipated iWatch.