Major British Hotel Chain Removes Bibles From Rooms Due to 'Multicultural' Society; Church of England Condemns 'Bizarre' Decision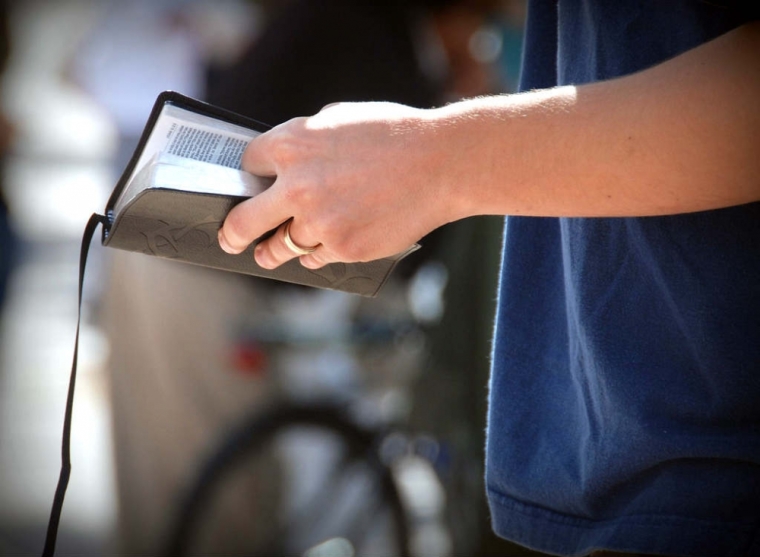 Travelodge, one of the largest hotel chains in Britain, is removing Bibles from its rooms reportedly because of the country's growing "multicultural" society. The Church of England has condemned the decision, describing it as "tragic and bizarre."
"The reason is because of diversity. With the country being increasingly multicultural, we didn't feel it was appropriate to just have the Bible because there are people of other religions. People were also taking Bibles away and with the redesign of the rooms, it was felt that it would be better to remove them," a Travelodge spokesman said, according to The Daily Mail.
Another spokesman further explained: "In order not to discriminate against any religion, customers who would like a Bible can pick a copy from any one of Travelodge's 500 hotel reception desks across the country, whilst staying at the hotel. To date, Travelodge has not received any customer feedback regarding this decision."
The hotel chain added that the decision was made back in 2007, but has been "gradually implemented" over the following years.
The hotel company, which runs 500 hotels, apparently removed the Bibles along with the drawers where they were kept during a refurbishment of its rooms. The Bibles, provided for free by the Gideon Society, will be stored behind reception.
A Church of England spokesman condemned the decision and the reasoning behind it and said: "It seems both tragic and bizarre that hotels would remove the word of God for the sake of ergonomic design, economic incentive or a spurious definition of the word 'diversity.'"
Other major British hotel firms are reportedly keeping their Bibles, including Premier Inn, and InterContinental Hotels, owners of the Holiday Inn chain.
"Bibles are available in Premier Inn rooms," a Premier Inn spokesman said.
"On the rare occasion that a customer does not wish to have a Bible in their room, they can request this to be removed ahead of their stay by contacting the hotel directly."
Not all U.K. Christian leaders have found fault with Travelodge's decision, however. Kelvin Holdsworth, the provost of St Mary's Cathedral in Glasgow, wrote on his blog on Saturday:
"Travelodge have indicated that they'd be happy to supply Bibles from their front desk. And anyway, anyone with a smartphone can access the Bible. Christians should be encouraging new ways of engaging with the text," Holdsworth offered.
"Christianity doesn't depend on having bibles in hotel rooms. Bibles in hotel rooms depended on Christendom, but that is now gone. I don't think faith has much to fear," he added.
Gideons International provides Bibles free of charge throughout hotels, hospitals, schools, and other locations worldwide.
Last week, the U.S. Navy reversed its previous decision to start removing Gideon-provided Bibles from its lodge and guest rooms, after it had been pressured to do so by an atheist organization.
The Chaplain Alliance for Religious Liberty had argued in favor of keeping the Bibles, and said that "a Bible in a hotel room is no more illegal than a chaplain in the military. They are there for those who want them."