Man Gets Life for Killing Christian Teenager Who Refused to Get Abortion; 'I Don't Think God Should Forgive Him,' Says Sister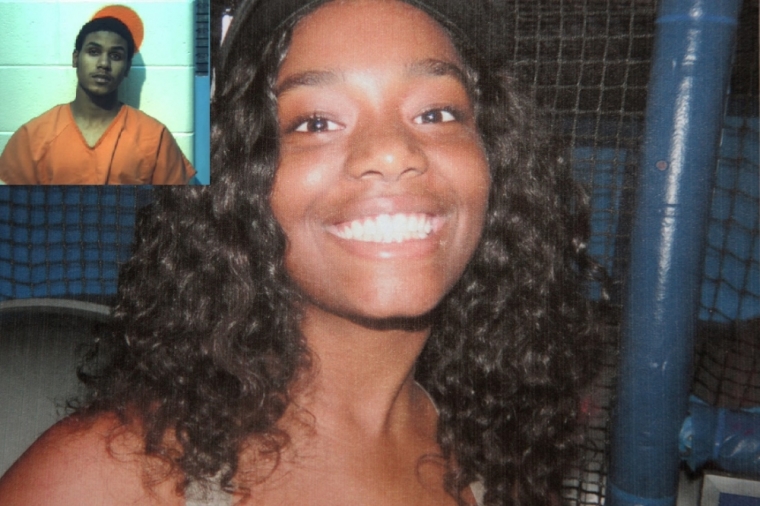 A 22-year-old Maine man who hoped to get community service after he suffocated, burned, then dumped the body of his 14-year-old Christian girlfriend at a Brooklyn beach last year because she refused to get an abortion, received a 25 years to life prison sentence in New York City on Monday.
Court papers cited by the New York Post said the man, Christian Ferdinand, confessed in January 2013 to the gruesome killing of his underage girlfriend, Shaniesha Forbes, and had hoped to get sentenced to community service for it.
"Do you think I can get some kind of community service?" Ferdinand reportedly asked officers shortly after he confessed, according to court files. After deliberating the evidence against him on Monday, however, a Brooklyn jury took just an hour to pronounce Ferdinand guilty and that he should spend the rest of his life in prison.
Ferdinand noted in court documents that Forbes had told him she was pregnant in a text but refused to have an abortion due to her mother's religion.
Forbes' grandmother, Daisy Smith, told The Christian Post Tuesday that an abortion would never be supported by their family because they are staunch Pentecostals.
"We are in the church and we don't do those things. The whole family is Christian. Her mother is Christian, everybody is," said Smith, who was also in court for Ferdinand's sentencing Monday.
Ferdinand, however, had no plans to become a father because of Forbes' religion and he shot back a warning text: "My n—a, are you serious? Kill that s–t."
After that tense exchange, court documents say Ferdinand got enraged at Forbes when she refused to stop talking about the pregnancy while they were lying down on a couch at his cousin's home. He used a leather pillow to suffocate her.
He then stuffed her corpse in a suitcase after dousing it with Axe body spray and setting her on fire. He later dumped Forbes' charred body in Gerritsen Bay, Brooklyn.
Reacting to the sentence Monday, Shaniesha's older sister, Shaquana Forbes, 22 told the New York Post: "I don't think God should forgive him. He doesn't deserve forgiveness. I hope he rots in jail."
When CP caught up with Shaniesha's grandmother Tuesday, she celebrated Ferdinand's sentence but said the family is still grieving.
"I feel very bad about it. I cry day and night. Yesterday, I was in tears. My little granddaughter. She was so quiet and loving. Oh God. Every day, every day I think about her," said Smith.
She explained that when Shaniesha's mother went to the morgue to identify her body she couldn't recognize what was left of her daughter.
"Not even her mother could recognize her when she went to the morgue. I couldn't go because I didn't want to look. It was very bad, very, very bad," she said.
When asked about finding forgiveness in her heart for Ferdinand, she struggled.
"I don't know because God don't love ugly and if you do bad things … I don't know what to say about that. God forgive him but we still lose our daughter. I lose my granddaughter, my daughter lose her daughter so you see it's a big thing. We have to live with it forever. When he killed her, he killed the whole family," she said, sighing heavily. "Everybody is ailing because they can't believe it."