Man Jumps 7 Stories to His Death to Escape Shopping More After 5 Hours at Mall With Girlfriend
In a shocking incident a man has jumped seven stories to his death in a shopping mall after refusing to shop anymore with his girlfriend after five hours in stores.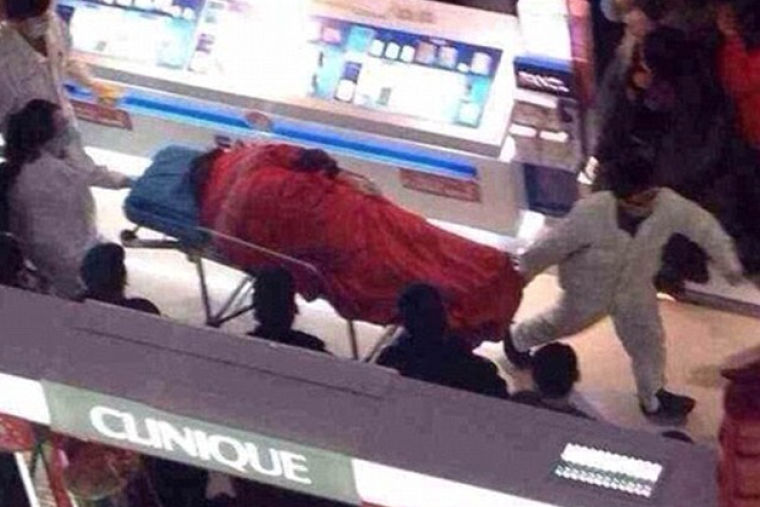 The incident took place in a shopping mall in Xuzhou, Jiangsu province, east China. The 38 year old man, Tao Hsiao, jumped to his death after a furious argument with his girlfriend after she insisted they continue shopping and check out another store where there was a shoe sale going on.
Reports from China indicate that the couple were shopping for about five hours in mall, after which, Tao demanded that they stop and go home.
Eye witnesses have said that they heard Tao telling his girlfriend that they had shopped enough and that they had more bags than they could carry already. However, the girlfriend angrily snapped back that she wanted to see the shoe sales.
According to The Daily Mail, one eyewitness said: "He told her she already had enough shoes, more shoes that she could wear in a lifetime and it was pointless buying any more. She started shouting at him accusing him of being a skinflint and of spoiling Christmas, it was a really heated argument."
The argument escalated further and after shouting at one another more, Tao threw his shopping bags on the floor and jumped over the balcony, which was seven stories up in the mall.
The man smashed into Christmas decorations as he fell and hit the floor below, as other shoppers screamed and ran for cover.
Even though emergency services quickly attended the scene, Tao was confirmed dead soon after, with medical personnel saying that he had died immediately from the impact.
A shopping spokesman said: "His body was removed fairly quickly. He actually landed on one of the stalls below and then fell to the floor so although the store was damaged it meant he didn't hit anybody. This is a tragic incident, but this time of year can be very stressful for many people."