Marco Rubio Forms Religious Freedom Advisory Board With Rick Warren, Samuel Rodriguez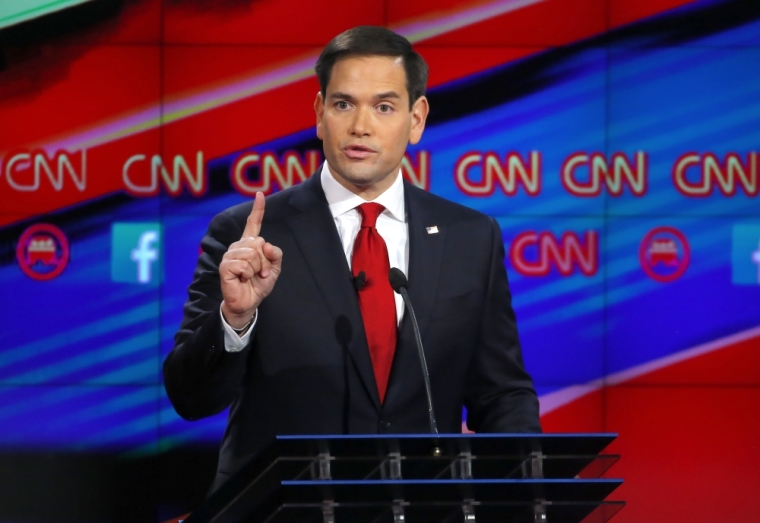 Republican presidential hopeful Senator Marco Rubio formed a religious freedom advisory board including several prominent Evangelical leaders and academic experts.
Board members have not necessarily endorsed Rubio's bid to become the Republican presidential nominee, but serve in and advisory capacity and are free to advise other candidates.
According to WORLD News Group, the board includes Saddleback Church leader Rick Warren, National Hispanic Christian Leadership Conference President Samuel Rodriguez, theologian Wayne Grudem, and Baylor University History Professor Thomas S. Kidd.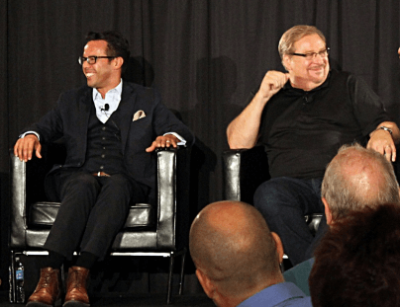 In an interview with The Christian Post, the Rev. Rodriguez explained that he agreed to be part of the advisory board because he had "great affinity, respect, and admiration for Senator Rubio."
"We have yet to meet, but we are looking forward to meeting and discussing the critical issue of religious liberty," said Rodriguez.
"Everyone on the advisory board comes in agreement that religious liberty must emerge as a primary issue in the 2016 election."
The NHCLC leader also told CP that while he had much respect for Rubio and was going to be part of the board, this did not mean he endorsed the candidacy of Rubio.
"My participation as an advisor on religious liberty issues to Senator Marco Rubio does not in any way, form, or shape indicate a de facto endorsement of his candidacy," said Rodriguez.
"The NHCLC will never endorse any political candidate for any political party. Samuel Rodriguez the citizen, not as president of the NHCLC, but Samuel Rodriguez American citizen will be endorsing a candidate for the general election but not during the primaries."
A Miami, Florida native who has a personal history with Catholicism, Mormonism, and Protestantism, Rubio declared his bid for the presidency last April.
Since entering the race, he has worked to appeal to social conservatives, a crucial component of the Republican primary base.
One example is Rubio's support for the First Amendment Defense Act, which prohibits the federal government from discriminating against critics of same-sex marriage.
In addition to being a cosponsor of the FADA bill last year, Rubio has pledged to sign the it into law if elected president within the first one hundred days of his administration.
Professor Kidd explained to CP that he agreed to serve on Rubio's advisory board "because the issue of religious freedom is of preeminent importance."
"It is heartening that a major candidate would want to consult a range of experts to understand religious liberty's legal and historical roots," said Kidd.
"I was delighted to find that I, as a history professor, might be able to serve Sen. Rubio and his team by addressing the reasons why America's founders considered religious liberty to be the 'first freedom.'"
Kidd also told CP that while he has "not endorsed Senator Rubio formally" nor did "the campaign ask me to do so", he does "support Sen. Rubio's candidacy."
News of Rubio's advisory board comes as Republican Congressman Jason Chaffetz of Utah announced his support for Rubio.
"Marco Rubio — he is the real thing. He is a great conservative. He has a great record and I think he would be just an amazing president," stated Rep. Chaffetz, as reported by ksl.com.
"[Voters have] got to take a good hard look at all the candidates. I am not going to tell them who to vote for, but I've looked at them all and I think Marco Rubio is the right person."
Other board members include Carlos Campo, president of Ashland University, Thomas Farr, president of Georgetown's Religious Freedom Project, and Michael McConnell, Richard and Frances Mallery Professor and director of the Constitutional Law Center at Stanford University Law School.