Maria Santos Gorrostieta, Former Mexican Mayor, Found Dead by Roadside
Mayor Survived 2 Assassination Attempts, Strived for Justice
The beaten body of former Mexican mayor Maria Santos Gorrostieta was found dumped by the side of the road. Gorrostieta was known for surviving two assassination attempts while in office and taking on the drug gangs in her district of Tiquicheo.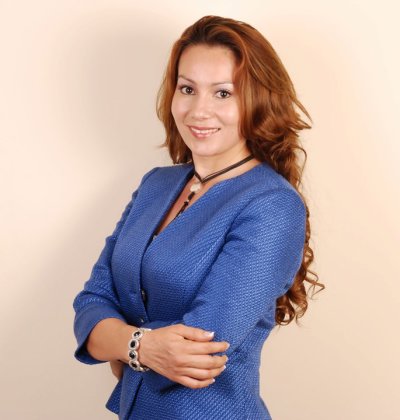 Gorrostieta was reported missing by her family on Nov. 14, which led to an investigation and search, according to reports. However, no word was ever heard from Gorrostieta or possible kidnappers and now her body has been found.
While the official cause of death was a blow to the head, there was evidence of torture, such as stab wounds, bindings to her legs and hands, and burn marks covering her body.
Gorrostieta was not afraid to go after the drug cartels that turned Mexico into a dangerous country; officials believe her zeal may have led to her death. She survived two assassination attempts; the first was in 2009 when the car she was traveling in came under heavy gunfire.
Her husband was killed in the shooting, but Gorrostieta survived.
Then, three months later, another vehicle she was traveling in was hit with at least 30 bullets from assault rifles. Three of those bullets hit Gorrostieta and left her with severe scars and in constant pain. Gorrostieta did not retreat, though, and took photos of her injuries, releasing them to the public. She also gave an interview after that second attempt.
"I have had to bear losses that I would not wish on anyone, and have had to accept them with resignation and with the knowledge that it is our Lord's will, and have gone on, even with a wounded soul," she said.
"Despite that, and despite my own safety and that of my family, what occupies my mind is my responsibility towards my people: the children, the women, the elderly and the men who break their souls every day without rest to find a piece of bread for their children," Gorrostieta added.
"I will get up however many times God allows me to, to keep on searching, scratching, negotiating plans, projects and actions for the benefit of all of society, but in particular, for the vulnerable ones. This is who I am," she concluded.
Gorrostieta leaves behind three children, and a murder investigation has been launched.
Maria Santos Gorrostieta, Former Mexican Mayor, Found Dead by Roadside (Spanish Report)