Mark Burnett, Roma Downey Ink Deal With Mega Entertainment Company for Faith-Based Media Venture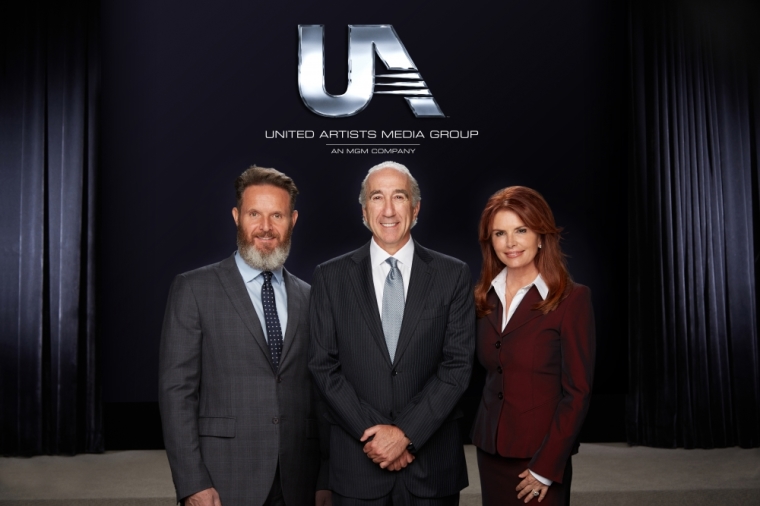 A mega entertainment company has acquired a 55 percent stake in the production companies owned by Mark Burnett and Roma Downey, the executive producers behind the Emmy-nominated "The Bible" series.
Metro-Goldwyn-Mayer Inc. will create United Artists Media Group to serve as a home for Downey and Burnett's entertainment ventures, which includes a faith-based channel. The acquisition also involves Hearst Entertainment Inc., an investor in Burnett and Downey's One Three Media and LightWorkers Media production entities.
"Roma and I are absolutely thrilled to be in business with Gary Barber (MGM CEO) and MGM while at the same time maintaining our amazing relationship with Steve (Hearst CEO) and Hearst," Burnett said in a statement.  "I am honored to become the CEO of United Artists Media Group. Together we look forward to growing our television, film and digital business while also creating a whole new platform of entertainment."
Additionally, MGM also is acquiring all of Downey, Burnett and Hearst's interests in television shows "Survivor," "The Voice" and "The Bible," among others.
The faith-based channel's programming will include a variety of original new content, premium film and television catalog titles, Christian music videos, sermons from worldwide religious leaders and user-created short-form faith-based videos.
"When Mark and I created LightWorkers Media, our mission was to bring faith and family entertainment to a large audience and now this new endeavor will allow us even greater growth and success as the faith/family division of UA Media Group," said Downey.
Gary Barber, chief executive of MGM, said that he immediately knew that he wanted to work with Burnett and Downey when he met them about six months ago and believes the new venture will boost MGM's business.
"The relationship just fostered from there. I'd been following them a long time. They are so widely respected," said Barber.
The couple's miniseries, "The Bible," attracted 13 million viewers when it debuted last year. They then turned a portion of the show into a feature length movie, "Son of God," which grossed $68 million at the global box office.
Burnett's shows including "The Voice," "Survivor" and "Shark Tank" will have their season premieres this week. Burnett also recently announced a series deal with ABC for a new game show "500 Questions."