Mark Zuckerberg Says Inspiration for Facebook Was Psalm 139:1-4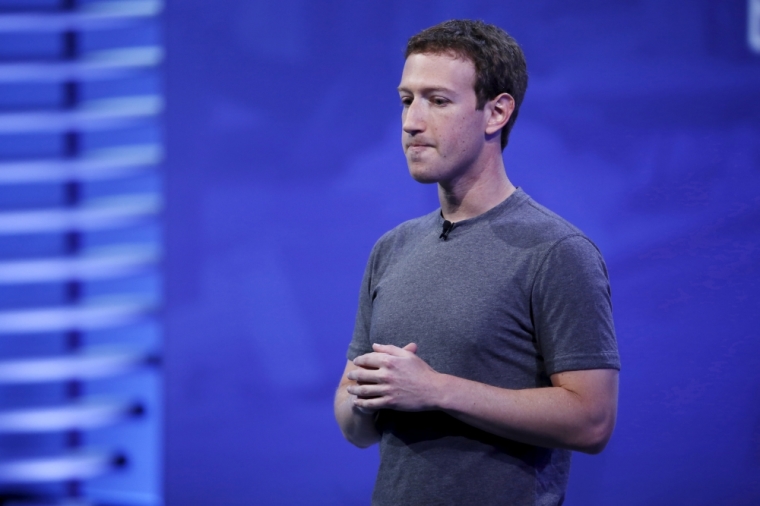 Inspiration for the design of Facebook came from Psalm 139:1-4, the company's founder Mark Zuckerberg said in a Sunday interview.
"When I read Psalm 139:1-4," Zuckerberg told reporter April Wan, "something just [mouse] clicked."
"I saw a heavenly glow and heard the voices of angels," he continued, "assuming angels sound like the hum of a billion servers and a heavenly glow looks like a backlit keyboard."
Zuckerberg explained that he first learned about the Bible from an evangelical roommate in college.
"I had this roommate, Balaam Don Key, who told me the Bible is the bomb-diggity. I'm still not sure what that means, but it sounded like he was recommending it.
"Don (Balaam preferred to go by his middle name) seemed real excited when I told him I would read it. He said I shouldn't start at the beginning, though, but I should 'let the spirit move me,' which sounded like taking a shot of whiskey, but I later learned it means something totally different.
"When I opened the Bible and saw Psalm 134, I thought, 'wow, what a great business model.' I knew I wanted to build a company like that."
Psalm 134:1-4 reads:
You have searched me, Lord,
and you know me.
You know when I sit and when I rise;
you perceive my thoughts from afar.
You discern my going out and my lying down;
you are familiar with all my ways.
Before a word is on my tongue
you, Lord, know it completely.
At press time, Zuckerberg is set to testify to Congress that Facebook's plan to know everything about everyone is not a threat to privacy.