Married Christian GOP Congressman Vance McAllister Caught on Video in Steamy Kiss With Staffer; Asks God for Forgiveness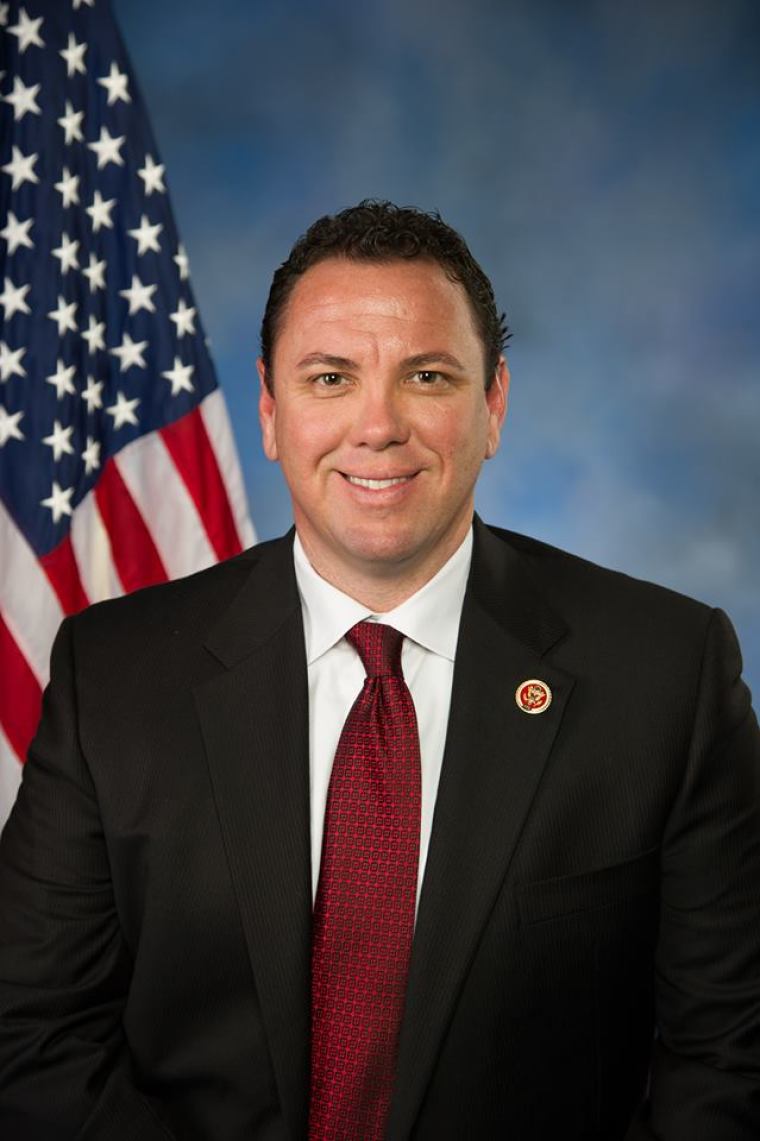 Vance McAllister, 40, a married Christian GOP congressman and father of five representing the 5th district of Louisiana begged God and his wife for forgiveness Monday after a video showing him locked in a steamy kiss and embrace with his district scheduler was made public.
"There's no doubt I've fallen short and I'm asking for forgiveness," McAllister said in a statement in The Ouachita Citizen, which first reported his infidelity. "I'm asking for forgiveness from God, my wife, my kids, my staff, and my constituents who elected me to serve. Trust is something I know has to be earned whether you're a husband, a father, or a congressman. I promise to do everything I can to earn back the trust of everyone I've disappointed."
"From day one, I've always tried to be an honest man. I ran for Congress to make a difference and not to just be another politician. I don't want to make a political statement on this, I would just simply like to say that I'm very sorry for what I've done," he continued.
"While I realize I serve the public, I would appreciate the privacy given to my children as we get through this," he added.
McAllister heavily touted his Christian faith during his campaign for office last fall as a devoted husband and father. The surveillance video of him locking lips with his scheduler identified as 33-year-old Melissa Anne Hixon Peacock was recorded two days before Christmas.
Members of the public have taken to the congressman's Facebook page to vilify him for his actions.
"So offended by what you did, captured on video...you are slime. I feel so sorry for your family and especially your wife and you give your 'Party' a bad name...no wonder no one trusts Congress...resign right now," wrote Diana Havard.
"I'm sure this man has stood atop his 'Moral' high ground many, many times, judging and condemning other people's 'sins" for a good part of his life, while trying to paint a picture of himself by using God for political gain. You have to also realize this is the only time he has been caught... but you know it's not the first time, nor the last," wrote Bob Terrell.