Married Pastor Commits Suicide After Admitting Affair With Church Member; He 'Loved God, Ronald Reagan and Captain America'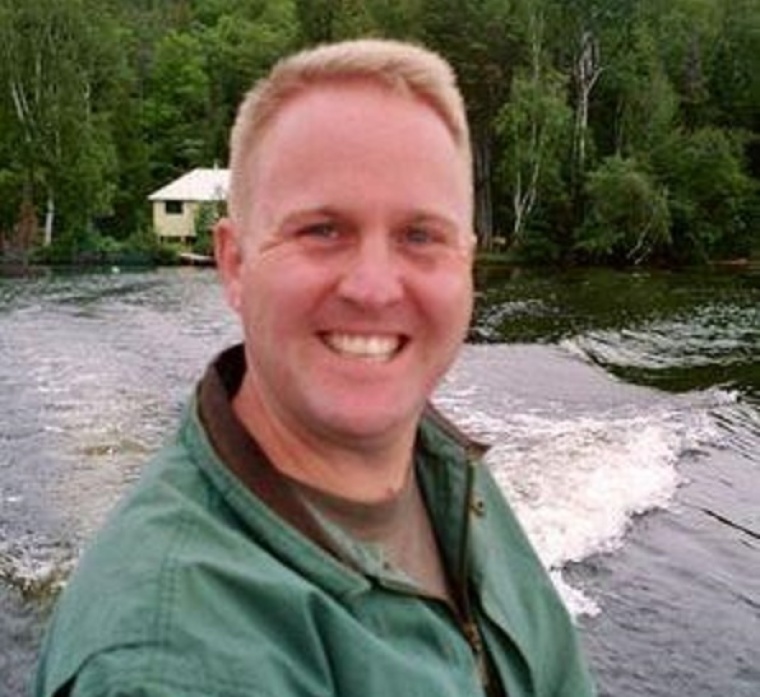 A married pastor and father of three from Ohio who was about to lose his job after confessing to an affair with a member of his flock earlier this month, reportedly took his own life on Friday inside the church-owned parsonage where he lived with his wife and three children.
The Rev. Seth Oiler, 42, of First United Methodist Church, died by suicide inside the parsonage on Friday morning, according to the Newark Advocate. The report noted that the church had sent a letter to the congregation earlier this month informing them that Oiler had been placed on leave after confessing to the affair.
"The bishop (Gregory Palmer) requested a meeting with Seth at which time Seth freely confessed to sexual misconduct with an adult in the congregation. Seth requested a voluntary leave of absence. He agreed with the bishop that stepping aside from his current appointment at First United Methodist Church was best in order to provide a time of counseling for himself and his family," said Lisa Streight, communications director for the West Ohio Conference of the United Methodist Church, in a statement to the Newark Advocate late Tuesday.
"We were just heartbroken and stunned," Streight added in a later report. "Many people are grieving, including of course his wife and children, the congregation he served and so many of his colleagues and friends. It was terribly sad."
As news of Oiler's untimely death spread over the weekend, many who knew the pastor told the advocate that Oiler was about to lose his job with the church but they were providing support for his family, including allowing them to temporarily stay in the parsonage and extending his salary.
An obituary for the pastor said he was a veteran of the United States Navy who loved God and many other things.
"Seth loved God, Ronald Reagan and Captain America. He adored all things Star Wars and being in the water surrounded by nature. Seth was accomplished in music and voice and enjoyed playing the piano," noted the obituary.
His mother, Maggie Oiler, said she was proud of her son in the comments section for the legacy he left behind.
"Seth was someone who loved life and we will miss him every day. He had a quick smile and a silly laugh that sounded like his dad. … We were so proud of our son. Rest in peace Seth," she wrote.
The pastor's father, Jim Oiler, also thanked his supporters.
"God loves all of you supporters of my son, Seth, and so do I, and there is nothing you can do about it. I can't take credit for this saying but God and Seth are discussing this now and I hope God can get a word in," he wrote.
The departed preacher is survived by his wife, Joyce Oiler; their three children, Isabelle Oiler, Abigail Evans and Noah Oiler; his parents, Diane and David Miller of Jamestown and Jim and Maggie Oiler of Rio Grande; a step-sister, Amy (Jason) Thatcher of Delaware; and first wife, Christine Klump.
Pastor Oiler will be buried at Ware's Chapel United Methodist Church in West Manchester at 11 a.m. on Thursday where military honors will be observed.