Maryland Church Gives Away Free Cars to Worshipers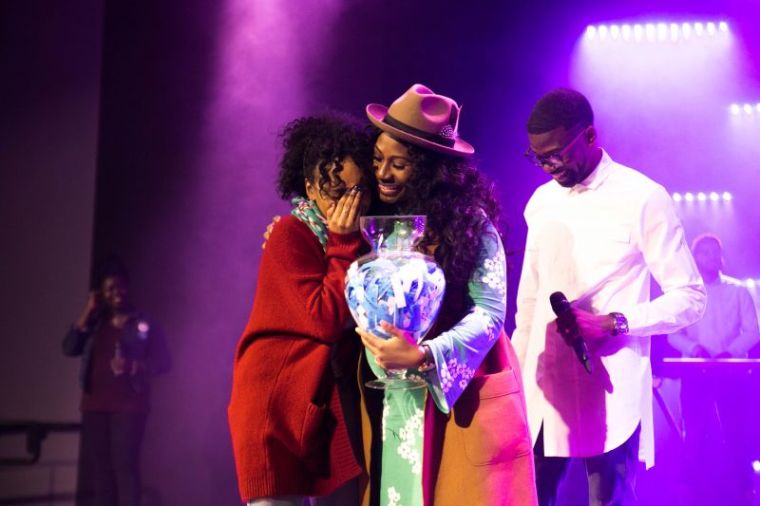 A church in Maryland has given away five used cars to worship attendees, reflecting what the congregation describes as being "outrageously generous."
Destiny Church, a congregation based in Columbia that was founded in 2011, gave away four vehicles at the end of each of their worship services on Sunday, as well as one car to a needy family on Saturday.
Destiny Senior Pastor Stephen Chandler told The Christian Post that the giveaway was part of the celebration for the grand opening to their new permanent worship space. Previously, they had been using a local high school gymnasium.
"One of our founding values as a church is that 'We Are Outrageously Generous,' and we strive to live that out in everything we do," said Chandler.
"We wanted to mark the celebration with an act of generosity that overshadowed the great blessing of the building we received. Acts 20:35 says that it is better to give than to receive and that has truly turned out to be the case."
Destiny Church gave away a Chevy Cruze, Toyota Corolla, Nissan Sentra, Ford Escape and a Dodge Journey. All of them were bought at a used car dealership. Those who received a vehicle were determined by a raffle held at the end of each worship service. More than 2,000 tickets for the raffle were given away.
Chandler told CP that the church paid for the five cars through a fund comprised of ten percent of the donations Destiny receives.
"Because generosity has always been a focus at Destiny Church, from our inception, we adopted the practice to set aside ten percent of all that we receive," explained Chandler.
"These funds are for the purpose of generosity, missions, benevolence, and outreach and have been used over the years to plant churches both internationally and domestically, partner with great non-profit organizations, help those in need locally, and generally share the love of Christ outside of our walls. Part of this year's generosity budget was used to purchase these vehicles."
Destiny Church's car giveaway is not without its critics, with some accusing the congregation of engaging in bribery and materialism.
In response to the allegations, Chandler said that the giveaway was "act of generosity" meant to "let our community know that we at Destiny Church loved them and more importantly, that God loved them."
"The greatest satisfaction at the end of each service was watching people leave, and them realizing that whether they won a car or not, there truly were no strings attached," said Chandler.
"We did not want anything from them, simply to demonstrate love towards them. If through this day people were able to hear that God's love for them was not too good to be true, then we believe it was an overwhelming success."
David Anderson, senior pastor of nearby Bridgeway Community Church, told CP that he supported Destiny Church's actions, calling it a "wonderful thing to do" for a grand opening. 
"I respect Pastor Chandler and the innovative ministry they have built," said Anderson, whose church itself gave away a couple of cars to needy parishioners back in 2016 and continues to give out free groceries on a regular basis.