Masked Gunmen Kidnap 13 Coptic Christians in Libya; Wave of Extremism Against Christians Rising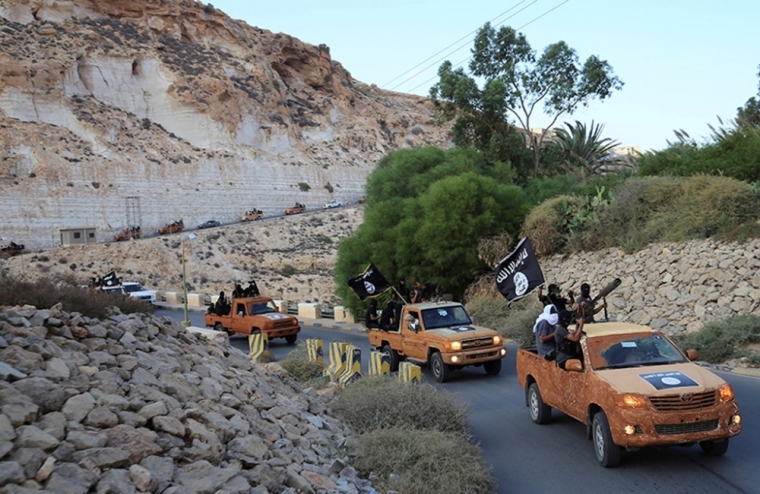 A group of masked gunmen took by force 13 Egyptian Coptic Christians from a housing complex in Sirte, Libya, on Saturday, reports have said. The attacks signal a rising wave of religious extremism against Christians, who've faced a number of similar attacks in the past few weeks in the Islamic country.
"Christians in Libya are in extreme danger from Islamic extremists who have shown they are actively hunting them down. It is imperative that the Egyptian government work with relevant authorities to provide for the security and safety of its citizens who are currently in Libya and provide a way for them to safely exit the country as they attempt to flee the violence," said Todd Daniels, International Christian Concern regional manager for the Middle East.
"We mourn together with the families affected by these actions, urge the government to quickly act to protect Christians, and pray for the safe return of those who have been kidnapped today in Libya."
Islamic militants apparently went room to room checking IDs on Saturday morning at the complex, and forcefully took 13 Christians residing there. The Muslim Egyptian residents were unharmed, however.
Speaking before The Associated Press, witness Hanna Aziz said that the attackers handcuffed the Christians and drove them away.
"They were 15 armed and masked men who came in four vehicles. They had a list of full names of Christians in the building. While checking IDs, Muslims were left aside while Christians were grabbed," Aziz said.
"I heard my friends screaming but they were quickly shushed at gunpoint. After that, we heard nothing," he added, noting that three of his relatives were taken. "I am still in my room waiting for them to take me. I want to die with them."
Libya has seen a rise of Islamic extremists in recent years. Sirte is known as being a haven for militant group Ansar al-Shariah, which has been blamed for the September 2013 attack on the American Consulate in Benghazi, the incident that led to the death of Ambassador Chris Stevens.
The Egyptian Foreign Ministry has said it's looking into the abduction, but noted that it cannot send a diplomatic mission to Libya because "many of the regions are out of state control."
ICC reported that at least 20 Christians have been kidnapped by Islamic extremists in the past five days in Libya.
Fr. Philemon Attia, a priest of the Mar Girgis church in Beni Suef, revealed that his nephew, Abanoub Ayad Attia, was one of the people kidnapped on Saturday.
"One of our relatives who is still in Libya and lives in the same housing building called us today and told us about the abduction of my nephew and 12 others," Fr. Philemon said. "At dawn some armed, masked men stormed the housing building and broke the doors of their rooms and abducted them at gunpoint."
The priest noted that another seven Coptic Christians were abducted on Dec. 30 while traveling in a microbus on road to Egypt. The Christians had apparently been living in the same complex in Sirte that was raided on Saturday.
Fr. Philemon said that many at the complex were living in fear of Islamic extremism and looking for a way to leave the country, but fears that they would be attacked if they attempted to do so kept them inside.
"They believed their lives would be in danger if they went out. Every time I called him he was asking me to pray for them," he said of his nephew.
Coptic Christians experienced continued violence in 2014 in Egypt as well, even after the fall of former President Mohammed Morsi and the Muslim Brotherhood in 2013.
Christians found themselves targeted by Islamic extremists who blamed them for the breakdown of the Brotherhood, and experienced violent attacks that led to churches, bookstores and orphanages being burned down.