McCarthy Groban Exit: Josh Groban Walks Out on Jenny McCarthy Show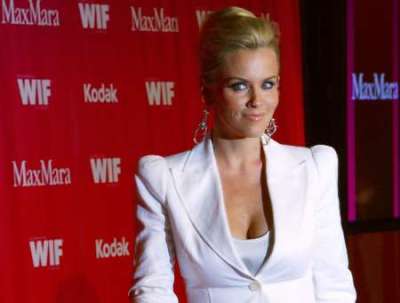 Jenny McCarthy has reportedly scared off Josh Groban from her late night talk show, after the star found out what kind of questions were being prepared for him and walked out on the show before it got started.
McCarthy has said that her new VH1 talk show would be something new on the current talk show circuit. She told VH1 her plans to adopt Hugh Hefner's former Playboy After Dark format and make it more of a "late-night after-party" than a talk show.
"A lot of times watching talk shows, you're watching a talk show. My template was Playboy After Dark, which Hugh Hefner did back in the day," she explained.
However, Groban seemed to be shocked by the content of the show. It is reported that Groban was on set on Thursday preparing for the show, when he read the type of interview questions McCarthy was planning to ask him. Groban has been someone very transparent about his faith and morals in the past, and it has been reported by various media outlets that he simply decided that he didn't want anything to do with the show once he realized where it was heading.
According to reports, McCarthy was prepared to ask the multi-platinum singer questions like: "What music do you listen to when you make love?"
After Groban left the set, the comedian's sister Jojo was asked to fill in.
Jenny McCarthy's assistant reportedly believes that Groban should have expected to be asked those types of questions coming onto her show.
McCarthy's assistant Michelle Buteau told The Huff Post: "I was really surprised when Josh Groban left; I mean, it's not like he's going on 'Oprah's Favorite Things'—it's "The Jenny McCarthy show."
Buteau said despite the snub, McCarthy handled the first show well by having Groban's sister sub in at the last minute.
"Jenny was so amazing that night. She didn't even flinch – she was a true professional. She thought quickly and pimped her sister," Buteau said. "Wither her drink in her hand and not a hair out of place; home-girl started the show with the same amount of love and energy as she would have done with her original guest. You go girl."