Meagan Good Reveals Her Struggles With Celibacy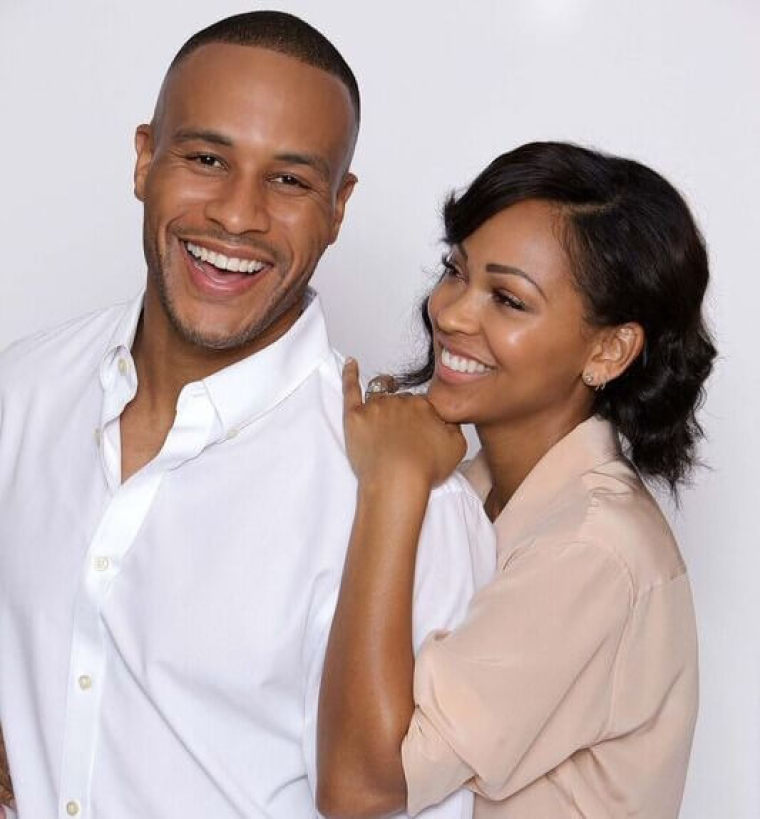 Meagan Good has been promoting celibacy with her husband, DeVon Franklin, in their new book, but the actress admits that the concept has not always been an easy one for her.
"I've been in several relationships since I was 19. I would feel bad and be like, 'Let's try to be celibate,'" Good revealed in an Entertainment Tonight report. "And then I was worried that they were going to cheat or the relationship was going to end or whatever, and what happened was the relationship ended anyway."
However Franklin, the 37-year-old minister and head of Franklin Entertainment, said there are men who are willing to wait until marriage to have sex with their love interests.
"When a man finds a woman he loves, he will go through hell and high water for her even if she presents this crazy idea of waiting, and he has no desire to wait," Franklin said.
The 34-year-old award winning "Minority Report" actress admitted that waiting until she got married may have been harder on her than on her future husband, who had been abstinent for 10 years.
"It was very tough," Good shared. "It's interesting because I think it was harder for me."
These days, Good sees the benefit in waiting until marriage to engage in sexual intercourse.
"We settle for things that we normally wouldn't settle for if we weren't co-dependant on them physically. So I would say the wait helps you come to the space of knowing if this person is really your [spouse] or identifying if they are not your [spouse] and why much quicker," Good previously told CP. "A lot of times you don't get that resolution with this person you want to be with long term because it takes you a lot longer to actually learn them as a human being. It [can] take you a lot longer to realize this isn't someone you should be with because you're wrapped up in the physical part of the relationship."
Good and Franklin got married in 2012, and have been vocal about their union since then. Although they didn't initially plan to divulge intimate details of their relationship, the couple revealed why they decided to be transparent about their love life.
"We were just candid about it because the more we talked to people about it and the more interest there was in people who desired to do it or were secretly doing it, we realized that it was something that we were supposed to use to help other people. We want people to have the best that God has for them," she previously told CP. "What we did really worked for us and made all the difference in the world. Why not share that if it can bless someone else and maybe make all the difference in the world for someone else as well?"