Meagan Good Talks God-Centered Marriage, Tells Women 'Don't Settle'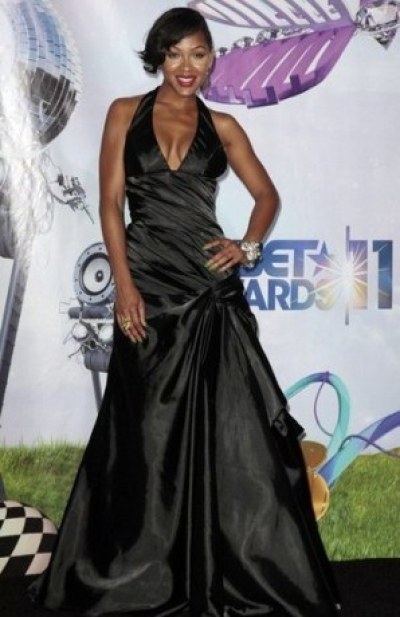 Meagan Good exchanged vows with preacher and Hollywood executive Devon Franklin last month, and is finally opening up about her marriage and how women can follow in her footsteps.
In an interview with Justthefab.com, Good opened up about being a newlywed.
"It's been pretty amazing. He is absolutely the most incredible thing that's happened to me," Good revealed. "We want the same thing out of life and that's important."
Good, a seasoned actress who is currently filming her new NBC dramatic series "Infamous," said she and Franklin's Christian faith brought them together.
"We're both on the front lines for Christ. We're serious about our walk," she confessed. "We're not perfect but what we desire and what we aspire to is the same. In having a partner you ultimately have to know and want the same things and have the same type of revelations and we do."
Although Good said she would do anything for her current husband, a Seventh-day Adventist minister, she also admitted that there was a difference between her current marriage and her past romantic relationships.
"The difference is God is more evident in my heart. That was always my desire," she said. "Sometimes...you make what you think are sacrifices because you see there's potential here, or this person has it in their heart there's just got to be some growing."
However, the actress cautioned other women not to settle.
"Ultimately one thing I would say to all women is don't settle. It is out there, it does exist and God is so much bigger and greater than what our small minds can think," Good said. "What we think is impossible is absolutely possible and I'm definitely living proof of that. My marriage is living proof of that."
Good said she is excited to see what life has to hold for her and Franklin.
"I'm just excited about life. I'm excited to have a partner on this journey that gets it," she said. "(It's) just a blessing."
Meagan Good & DeVon Franklin Discuss Wedding Details