'Medicine ... has been captured' by trans ideology, lifelong medical professional warns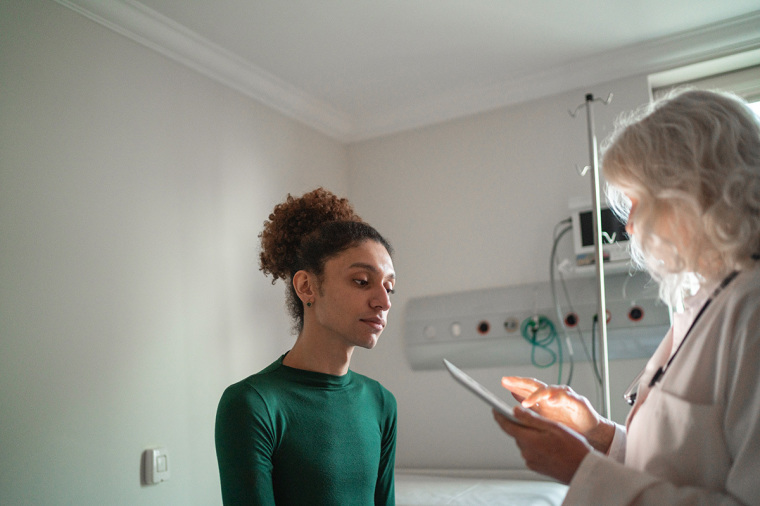 "This isn't the first time that medicine has lost its way."
Jennifer Lahl knows a thing or two about medicine: after spending 20 years in clinical nursing, she is the founder and president of the Center for Bioethics and Culture, which works to help educate the public about the day's most pressing bioethical issues. 
Nowadays, however, that usually involves the topic of transgenderism.
"I mean, think back to what doctors were doing at Nuremberg, during Nazi Germany," Lahl said during CP's Generation Indoctrination conference. "Think about the Tuskegee studies that were done for several decades in the United States on men with syphilis. … So this isn't the first time that we're witnessing a moment in time, a moment in history, where medicine has lost its way. "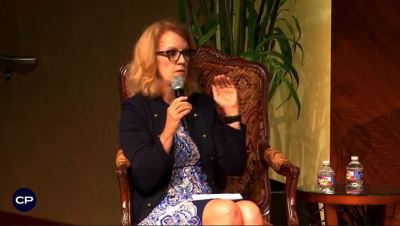 Lahl said since her days in nursing, the medical profession — and the relationships it represents — has been completely transformed.
Whereas traditionally, the profession involved a relationship between doctors and patients, Lahl said now, in the Google era, doctors have become "healthcare providers," while patients are now "clients" or customers."
"That was a big shift in our view of medical professionalism," she said. "We used to believe, you know, 'doctor knows best,' and we've sort of swung the pendulum to the other side, so now the consumer knows best."
That shift has always displaced what Lahl called the "trusted covenantal relationship" between doctor and patient to one which simply provides a service. 
"Now we've become consumers of medicine," said Lahl. "I walk in, I show up, I say, 'Doctor, I've done the Google search, here's what I want, here's what I have ..."
Another factor, according to Lahl, is that medical ethics is no longer required in med school, the result of what she described as a medical field now beholden to politics rather than science.
"Medicine — like academics, like the media, like the cultural elites — has been captured," she said. 
That includes body mutilating sex-change operations, or what are known in trans-identified communities as "gender-affirming procedures," which Lahl said are increasingly being marketed to minors, and parents are granting their consent to such procedures.
Lahl explored this dynamic in a 2022 documentary The Detransition Diaries, which recounts the stories of three young women who mistakenly believed that their trauma and gender dysphoria would be solved by attempting to medically transition from female to male. 
It's important, Lahl said, to make a distinction between someone who is a de-transitioner versus someone who would be more accurately identified as a desister. 
"A desister is somebody who never took medical hormones, never did any surgery," she explained. "They thought they were born in the wrong body, so they changed their name. They were Suzie, now they go by Tom.
They were 'she/her,' now they go by 'him/them,' they cut their hair short ... that's a desister," she added.
De-transitioners, on the other hand, are those who took the extra step of medical treatment and then later regretted it.
"These people are young children, young adolescents, young adults who have all kinds of co-morbidities, they have childhood trauma, maybe they were sexually abused," Lahl explained.
"These are troubled young people, these are vulnerable young people, because we live in this toxic environment where we've told people they can change sex and we've told them this will help you, these young, now de-transitioners, have bought into that lie."
Lahl pointed to the physical harm that many face during the transition process by taking medications that the female/male body was never meant to have and undergoing surgeries that cause "all kinds of complications." 
"We would need no medical training whatsoever to know that when you start doing surgeries and start taking things off the body that are normal and healthy, maybe things don't go right," she added.
These complications, Lahl explained, also typically fail to solve the underlying issues that drove these now de-transitioners to transition in the first place.
"What happens is all those problems that were never addressed — the trauma, the depression, the autism — all those issues were never dealt with, so they do all this, and you know what? They don't feel any better," she said. "It didn't work."
It's that failure that underpins Lahl's own personal conviction that transgenderism isn't simply a political or cultural tool, but one that is satanic in its origins.
"I don't believe in transgenderism," she said. "I think that's a lie from the devil."