Megachurch Pastor Victor Couzens Denies Suicide Note, Asks God to Help Him Keep Job After Sex Scandal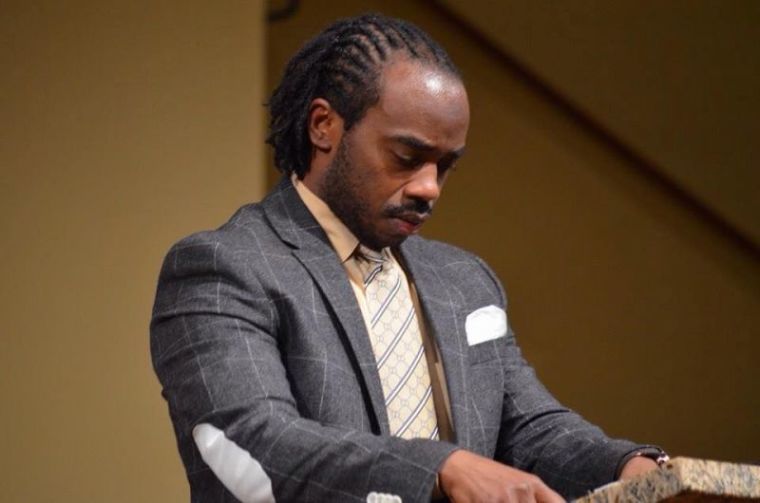 Bishop Victor Couzens, leader of the 5,000-member Inspirational Bible Church in Cincinnati, Ohio, denied posting a suicidal note on Facebook Sunday just a day after he publicly asked God to help him fight for his job after confessing to having "multiple" extramarital relationships.
"It's about 6:30 in the morning in Ohio. My Facebook page was hacked. It's caused a lot of concern with whatever was said. The page has since been deactivated but I wanted ya'll to see my face and hear my voice. Thank you for your prayers and your concern," Couzens said in a video addressing the suicide note that was posted on Instagram and shared with The Christian Post. Couzens has made most of his personal social media accounts private since his rampant fornication was made public.
In the since deleted Facebook post, Couzens claims hackers suggested he would commit suicide because he was being unfairly treated by critics who want him to step down from the church he loves.
"The ungrateful people I have served and helped who look at me now with contempt in their eyes and will not stand up for or with me. But are sure to tell me how I've disappointed them. When I have covered them when they were broken and in sin and feeling low. But who have said not a word to me now! The judgmental, no grace giving people in general!" the post said.
"Throw the Old Testament away! Because every man in it had dealings with more than one woman. Abraham! David! Solomon! Moses! Did they have a 'problem' did they 'need help' were they 'womanizers'?" the post questioned.
"I'm not saying it is alright now. But, it certainly should not be the narrative that people cast a man's life in! This is bullying is what this is! Flat out bullying. 'Just step down and we will stop' is what they say! I am being bullied into leaving things I have loved, built and been a part of! Why?! Because you have a problem 'you're not right' 'You're a this! You're a that!' And no one sees what's actually happening to ME!
"So this is it! I'm done! Write this story 'HE QUIT LIFE.' Not because he was guilty! But because he knows that there is more peace in leaving than in staying! There is no peace here for me," the post said.
After several days of online chatter, Bishop Paul S. Morton, founding presiding bishop of The Full Gospel Baptist Church Fellowship International which encompasses some 5,000 churches including Couzens' congregation, confirmed on Saturday that his "spiritual son," had behaved in a manner that was not befitting a spiritual leader and apologized to the women involved.
His apology came after Andrea Garrison, a 29-year-old New York City model who said she had a long-term sexual relationship with Couzens and planned to move in with him as recently as last month, publicly demanded that Couzens apologize to her for allegedly getting engaged to another woman and lying about the nature of their affair.
On Monday, a Larry Reid Live show report noted that Morton posted two separate versions of his statement on Couzens released through The Ware Agency. An initial version of the statement from Morton said Couzens had also pledged to step down in addition to resigning as the Bishop of College of Elders of Full Gospel Baptist Church Fellowship.
"He (Couzens) has also promised to sit out from his duties as pastor of his great church to give him time to examine his actions and focus on his family," the initial statement said.
The suicidal post appeared to address his stepping away from ministry as well.
"People put words in my mouth. I never said I was resigning from anything. I never said I was stepping down from my church. I never said I have issues that I have to deal with and that I am guilty of anything. Yes! I have enjoyed female companionship but no, it never was about sex or leading anyone on! If it was about sex, I could buy sex! They have Apps for that! But people print it and they write it and say I said it because that's what they want me to do and say! And it makes them look big," the post said.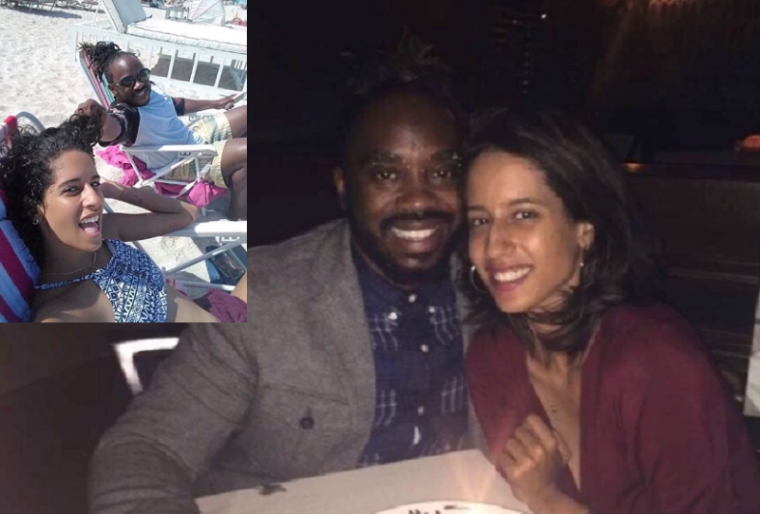 When asked by The Christian Post on Tuesday why the statement was edited, Robin Ware of The Ware Agency said "we don't have any more comment."
Morton's church did not immediately respond to questions about the edits as well.
As recently as Monday night, Couzens continued to lead his church in prayer.
At a prayer meeting on Saturday at his church, he publicly asked God to forgive him and not allow him to be distracted from his job as a pastor.
"Lord, I pray that you would forgive me for every way I have ever disappointed you or let you down. For doors that you told me to close that I didn't close expeditiously. God I pray you receive this repentance. Help us Lord. In the fray of all of this to not become distracted, to not give up our post and our assignment," Couzens prayed.
"Help us dear Lord to recognize that when the enemy comes in like a flood. You promised to raise up a standard. And God, we're not pretending to be perfect but we know that it's always the cunningness of the enemy to magnify our error and to exploit our wrong. To take our molehills and make them into mountains. But God help us to not get distracted. Help us to not despair Lord. Help us to realize that truly, we do not wrestle against flesh and blood, we wrestle against principalities and spiritual wickedness in high places," he continued.
"And God, we repent that we don't believe Your Word as aggressively as we believe what we read on social media. God forgive us for putting more stock in what we read on the internet than the truth of Your Word. God forgive us for not latching on to Your Word the way we latch on to lies and exploitations and rumors and innuendos. Forgive us Lord. Forgive us Lord for giving more credence and credibility for people that we don't even know than the people you have set right in our midst, the people that have journeyed with us," he added. "For we know that if the enemy is successful at smiting the head the sheep ... the body will scatter."
Couzens has served as the senior pastor of Inspirational Bible Church since July 2000. He previously held many high-profile positions such as the role of third vice president of the National Baptist Convention USA, Inc. – Young Pastors and Ministers Division.
He has also been a recipient of the Ohio Humanitarian Award presented by former Gov. George Voinovich, a member of the Governor's Task Force on welfare reform, and a community liaison concerning non-violence. Couzens further served as a member of the Northern Kentucky University African American Advisory Board, the Springfield Township Strategic Planning Committee, National Heritage Advisory Board, and has been a host and co-host on The Word Network.