Megachurches Seeing Drop in Weekly Attendance, Study Finds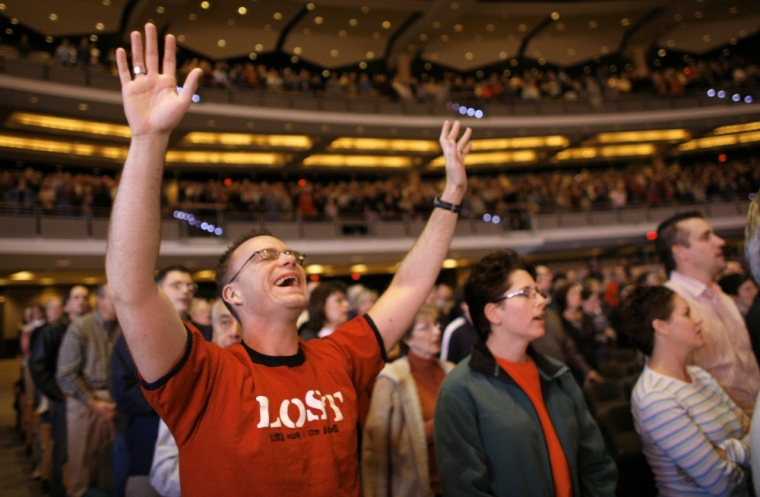 A new study that focuses on trends and shifts among megachurches in the United States has found that although more Americans than ever are attending megachurches, megachurch worshipers are attending church less frequently.
On Tuesday, the Hartford Institute and the Leadership Network released a survey on "Recent Shifts in America's Largest Protestant Churches," which was funded by the Beck Group. Although the survey finds that megachurches continue to grow and expand across the U.S., there are some troubling trends within the megachurch phenomenon.
The survey, which is conducted every five years since 2000, is based off of 209 American Protestant churches that have a congregation of 1,800 or more members.
According to the survey, over 71 percent of megachurches surveyed said they experienced a growth in their average attendance of 10 percent or more in the last five years.
From 2009 to 2014, 39 percent of megachurches said their attendance grew anywhere from 10 to 49 percent. Nineteen percent of megachurches said their attendance grew anywhere from 50 to 99 percent, while 13 percent of megachurches said their attendance numbers grew 100 percent or more in the last five years.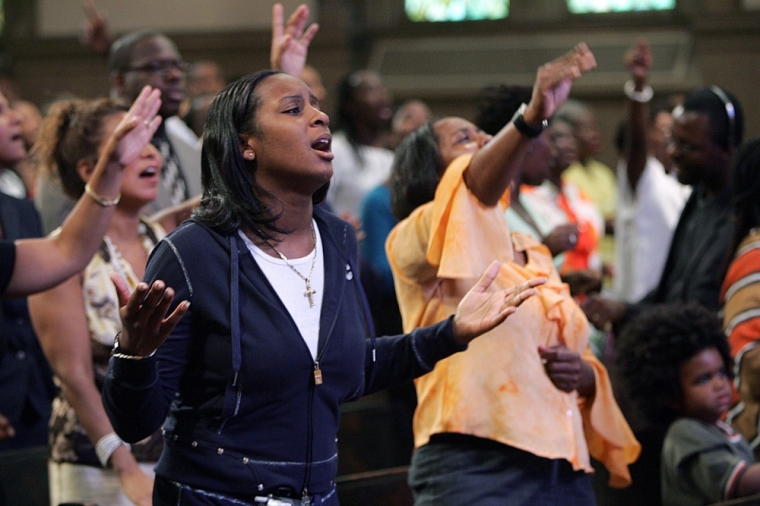 Additionally, Only 11 percent of megachurches suffered a declining attendance of -2 percent or more in the last five years.
"Last weekend one in 10 adults and children who went to a Protestant church went to a megachurch — about 5 million people," Warren Bird, director of research for Leadership Network and co-author of the study, told the Religion News Service.
Although the survey finds that general attendance numbers in a strong majority of megachurches are growing, the research also finds that weekly megachurch attendance numbers are dropping.
In 2014, the weekly median attendance of the survey's sample churches was about 2,696, which is much lower than the weekly median attendance of 3,800 in 2010.
Also, the number of weekly regular megachurch worship participants has declined by about 14 percent in the last decade.
In 2005, the median percent of weekly worship attendees to total participants was at 96 percent. But in 2015, the median percent of weekly worship attendees to total participants fell to 82 percent.
"They think 'regular attendance' is 'I get there when I can,'" Scott Thumma, director of the Hartford Institute for Religion Research and the study's other co-author, said. "We found many of these large, successful congregations still have many of the same challenges of smaller congregations. They are not immune to the cultural dynamics in society."
"Everyone is trying to attract new people and hold on to them and make them disciples," Thuma added. "But, today, people are seekers and shoppers looking for a temporary experience of worship, not a long-term commitment."
Although weekly megachurch attendance is in decline, there are more megachurches beginning to reach the megachurch status of over 2,000 members. According the Leadership Institute, the list of megachurches in the U.S. has seen a net increase of about 39 in the past decade.
"Over the past five years the median founding date increased from 1972 to 1977; thus the megachurch phenomenon hasn't waned; newer and younger churches are regularly growing to megachurch size," the report states.
"Likewise, the churches that were founded since 1990 look considerably different than the megachurches founded earlier. These younger churches are growing at a far more rapid rate in terms of percentage and numerically (91 percent vs. 39 percent), are led by younger pastors with shorter tenures, are described as being more spiritually vital, use technology more effectively and have a greater percentage of young adults than the older megachurches."
Additionally, the survey found a sharp increase in the number of multisite megachurches. In 2005, only 27 percent of megachurches had more than one location. But in 2015, over 62 percent of megachurches are now multisite.
Even though the survey finds that weekly church attendance is on the decline, the use of online megachurch campuses is rising. Today, about 30 percent of megachurches now offer an online campus experience.
"While this tech use is already very high to begin with, megachurches are now employing more interactive uses of technology in worship," the report states.
"Image magnification and video clips in service are shared by three-quarters of megachurches, with the interactive use of social media during sermons illustrating the growing edge of technology for roughly 20 [percent] of the very large congregations. Likewise innovative worship and online campuses are related."