Megan Fox Reveals Speaking in Tongues, Seeing 'Magical' Healings at Church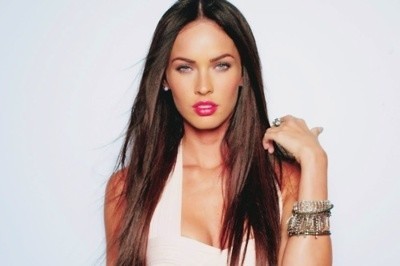 Megan Fox, 26-year-old actress, may be known for her roles in movies like "Transformers" but the new mother was raised in church and recently spoke about her battle with fame, and speaking in tongues at her current place of worship.
Fox will appear as the cover girl in the February issue of Esquire magazine, where she opens up about speaking in tongues, similar to the biblical account described in Acts 2:1-4. The actress revealed that she first began speaking in tongues at the age of eight, growing up in a Pentecostal church in Tennessee.
Fox, the wife of actor Brian Austin Green who recently gave birth to a son last September, said she is making church a priority these days. In the Esquire feature story, she described what it feels like to speak in tongues.
"It feels like a lot of energy coming through the top of your head – I'm going to sound like such a lunatic – and then your whole body is filled with this electric current. And you just start speaking, but you're not thinking because you have no idea what you're saying. Words are coming out of your mouth, and you can't control it," the actress explained to the publication. "The idea is that it's a language that only God understands. It's the language that's spoken in heaven. It's called 'getting the Holy Ghost.'"
While the actress opened up to Esquire about healing taking place in her church where she's seen "crazy things happen."
"I have seen magical, crazy things happen. I've seen people be healed. Even now, in the church I go to, during Praise and Worship I could feel that I was maybe getting ready to speak in tongues, and I'd have to shut it off because I don't know what that church would do if I started screaming out in tongues in the back," Fox admitted.
While Fox is an avid church attendee, she is known to the world as an actress who rose to fame after appearing in the 2007 blockbuster film "Transformers." Still, the actress is not comfortable with being a celebrity.
"I don't think people understand. They all think we should shut the (expletive) up and stop complaining because you live in a big house or you drive a Bentley," Fox told Esquire. "So your life must be so great. What people don't realize is that fame, whatever your worst experience in high school, when you were being bullied by those ten kids in high school, fame is that, but on a global scale, where you're being bullied by millions of people constantly."
While some have viewed Fox as a sex symbol, the actress does not want that role to define who she is.
"I felt powerless in that image. I didn't feel powerful. It ate every other part of my personality, not for me but for how people saw me, because there was nothing else to see or know," Fox told the men's magazine. "That devalued me. Because I wasn't anything I was an image. I was a picture. I was a pose."
While Fox once admired women who were considered sex symbols like Marilyn Monroe, she decided to remove the tattoo of the late actress and model who rose to fame in the 1950s and 1960s.
"I started reading about her and realized that her life was incredibly difficult. It's like when you visualize something for your future. I didn't want to visualize something so negative," Fox told Esquire. "She wasn't powerful at the time. She was sort of like Lindsay. She was an actress who wasn't reliable, who almost wasn't insurable.... She had all the potential in the world, and it was squandered. I'm not interested in following in those footsteps."
As much as Fox seems to detest fame, it is no wonder that she recently quit Twitter after only days of joining the social networking website.
"I thought that 2013 might be the year that I finally blossomed into a social networking butterfly, but as it turns out, I still hate it," the actress told thousands of fans before deactivating her Twitter account.
Fox will appear on the Esquire magazine cover that will hit newsstands on Jan 22.