Melissa Joan Hart's Standing Up for Christian Values: 'I Don't Care What People Think'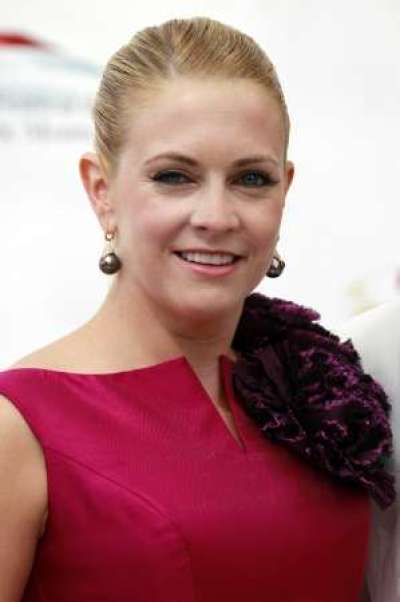 Popular '90s actress Melissa Joan Hart who stars in the upcoming Christian film "God's Not Dead 2" that hits theaters on Easter weekend says she'll continue speaking about her faith because she has every right to do so.
"You know, it can be a little scary sometimes to say anything. These days, it's a talent to be politically correct," she told Fox 411 in an interview published Wednesday. "I find that as long as I don't care what other people think and I stand by my values, it doesn't matter what other people say."
"People are going to argue with me no matter if I say something controversial or not," she continued. "I'm going to ignore them because I have every right to say what I want to say and put out there what I feel. I don't judge others and I'm definitely not trying to hurt anyone's feelings."
"God's Not Dead 2: He's Surely Alive," the sequel to the $100 million grossing 2014 faith-based film, features Hart, who's best known for her roles in the TV series "Clarissa Explains It All" and "Sabrina the Teenage Witch," and actor Jesse Metcalf who made a name himself as the adulterous landscaper on ABC's "Desperate Housewives."
While the first "God's Not Dead" film dealt with an antagonistic atheist professor, the new film will address freedom of religion, a topic that has become even more prevalent since last month's U.S. Supreme Court ruling that made state-level bans on same-sex marriage unconstitutional.
Hart, a native of New York, says she hasn't always been vocal about her faith, but that seems to be changing. "As far as my faith, I think it's important to share that those are my values and I'm going to use them to guide me through life and I'm not going to steer away from it, it's part of who I am."
In a promotional video for the film, Hart explains why she felt called to be apart of it of the upcoming faith based film, saying: "[I'm] really excited about it and prayed a lot over it. I felt like this was a great story to tell, important story to tell and I felt like it was my mission to be apart of it."
Hart can be seen on the big screen in"God's Not Dead" on April 1.