Mennonite Pastor Sentenced for Helping Ex-Lesbian Mom Escape With Her Child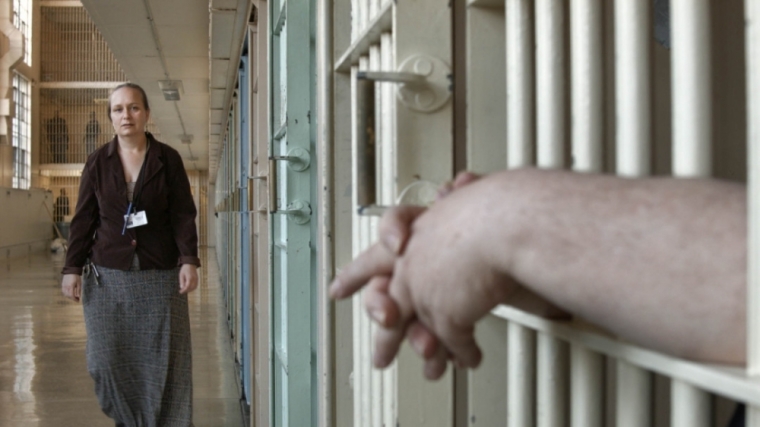 A Virginia pastor and businessman who helped an ex-lesbian mother flee to Nicaragua with her daughter to maintain custody of her child in the midst of a custody battle with her ex-lover have been sentenced in federal court for their part in the parental kidnapping.
Timothy Miller, a Mennonite missionary, was sentenced on Thursday to time served plus a year of probation in the U.S. District Court for New York's Western District for helping mother, Lisa Miller (no relation), flee to the Central American nation in 2009 with her then 7-year-old daughter, Isabella Miller-Jenkins, when a federal judge had threatened to give her ex-partner, Janet Jenkins, custody rights of her child.
Miller is just one of three men accused of helping Miller flee the country. On Wednesday, businessman Philip Zodhiates was sentenced to three years in prison for his involvement after being convicted last September.
At the heart of the case was Lisa Miller's desire to keep her daughter away from Jenkins and what she now refers to as "the homosexual lifestyle." Jenkins and Miller split in 2003 and Miller was awarded custody of the child by a judge in Vermont, while Jenkins was awarded visitation rights.
Timothy Miller pled guilty in November to charges of conspiracy in international parental kidnapping. Not only did Miller purchase plane tickets for Miller and her child to fly from Canada to Nicaragua, but he also helped them find refuge inside the country.
Buffalo News reports that Judge Richard J. Arcara spared Miller additional jail time by counting the eight months he has already served in prison, some of which was in Nicaragua after being arrested late last year. Additionally, Miller cooperated with federal investigators as they continue to search for Miller.
"He's done some real hard time," defense attorney Jeffrey A. Conrad was quoted as saying. "Nicaragua does its justice differently."
Zodhiates was accused of driving Miller and her daughter from Virginia to the Canadian border to fly out of Toronto to Nicaragua. In Nicaragua, Timothy Miller allegedly picked up Lisa Miller and her daughter in Managua and helped them find shelter.
During his trial, Zodhiates said his motivation to help Miller comes from his desire "to make a difference."
"This is not a case about helping someone," Buffalo News quoted Assistant U.S. Attorney Paul J. Van de Graaf as saying. "He chose sides in a fight. And when you choose sides in a fight, you choose to hurt one side."
Another defendant in the case, also a Mennonite pastor, Kenneth Miller, was sentenced in 2013 to 21 to 27 months in prison by a federal judge in Vermont, the state where Lisa Miller and and Jenkins were joined in a civil union.
"I and my people would believe and teach that marriage is ordained by God as being the union of a man and a woman and that a child's parentage is of a father and a mother," Miller told the court in 2013.
Lisa Miller is also listed as a defendant but authorities are still searching for her location.
Additionally, a Vermont judge on Monday allowed Liberty University and the unaffiliated legal group Liberty Counsel, Liberty Counsel's founder, Matt Staver, and the former dean of the Liberty University law school, Rena Lindevaldsen, to be named as co-defendants in a civil case filed by Jenkins on allegations that they had prior knowledge of Lisa Miller's plot.
The lawsuit also alleges that Staver and Lindevaldsen had made contact with Zodhiates on the very day he drove Miller and her daughter to the Canadian border. According to the Lynchburg News & Advance, Staver has denied that claim.
"We were surprised to learn [Monday] that we've [been] brought back into a case that we've previously been dismissed out of," Liberty University General Counsel David Corry told The News & Advance.