Meriam Ibrahim's Islamic Relatives Trying to Prove She is Muslim; Lawsuit Could Further Delay Departure to US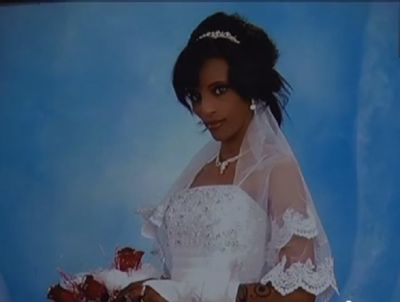 Sudanese Christian mother Meriam Ibrahim is facing a new lawsuit after her Islamic relatives submitted a case on Thursday trying to prove that she is a Muslim, which would make her marriage to a Christian man illegal under Islamic Shariah Law. The lawsuit could further delay Ibrahim's hopes to travel with her husband and children to the U.S. and seek refuge.
Abdel Rahman Malek, the lawyer hired by Ibrahim's Muslim family, said that the Khartoum Religious Court will be reviewing their case "asking to prove that Meriam Ibrahim belongs to her (Muslim) father and family," according to Reuters.
The 27-year-old woman was spared the death penalty after an appeals court overturned the sentence in June, which was originally imposed on her for marrying a Christian South Sudanese-American. Ibrahim was briefly detained last week following her release from prison, with Sudan's government accusing her of attempting to travel with falsified South Sudanese documents.
After being released from custody, Ibrahim has been staying at the U.S. embassy in Khartoum along with her husband, Daniel Wani, and two young children.
Meriam's lawyer Mohaned Mostafa added that the Christian woman has not yet been notified of the lawsuit against her.
He confirmed that a case has been lodged against her in the family court "to prove that Meriam is Abrar and she is one of the family," referring to Abrar al-Hadi Mohamed Abdalla – the name Muslims identify her as.
Mustafa said it is not yet known when the case will be heard, but shared his hopes that the court will dismiss the case.
Ibrahim was born to a Muslim father who left the family when she was young, and she was raised by her Ethiopian Orthodox Christian mother. The woman has said that she has identified as a Christian for her entire life.
In a recent interview with the The Guardian, Ibrahim revealed that her newborn daughter, whom she gave birth to while in prison and in shackles, is physically disabled.
"I gave birth chained," Ibrahim recalled of the traumatizing birth. "Not cuffs – but chains on my legs. I couldn't open my legs so the women had to lift me off the table. I wasn't lying on the table."
Her daughter, Maya, was born in an unconventional position, and Ibrahim said it is unclear whether she will need assistance for walking when she grows older.
"Something has happened to the baby," the mother said.
Ibrahim's plight has drawn major international notice, and numerous persecution watchdog groups have been campaigning for her release and safe travel with her family to the United States.