Sudanese Christian Meriam Ibrahim Seeks Refuge at US Embassy; Forced to Stay in Country
Meriam Ibrahim, the Christian woman recently released from a Sudanese prison after facing the death penalty, has sought refuge with her family at the U.S. Embassy in Khartoum while they attempt to leave the African country.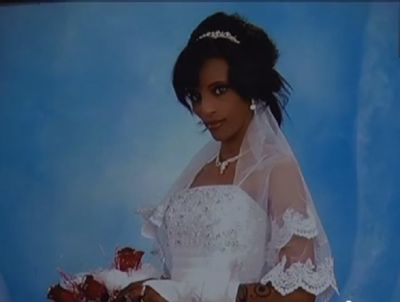 Ibrahim was originally facing the death penalty for charges of apostasy and adultery, as she was accused of converting from Islam to Christianity as an adult and marrying a Christian man. After an intense international outcry, Ibrahim's charges were dropped when an appeals court found the lower court's death sentence ruling to be unfounded.
After Ibrahim and her family, including her husband, an American citizen, and their two children arrived at the Khartoum airport earlier this week to leave the country, they were reportedly re-arrested by 40 security agents over an issue regarding her emergency travel documents. Sudanese officials claimed Ibrahim was attempting to use documents from South Sudan when she needed a passport to leave the country.
After being detained by police on charges of falsifying identification documents, Ibrahim was again released on Thursday evening. BBC footage shows Ibrahim leaving the police station in the country's capital, and she has now sought refuge at the U.S. Embassy while her family and lawyer decides upon her next move.
Ibrahim was reportedly released from custody on the agreement that she remain in Sudan. "[Meriam] was released after a guarantor was found, but, of course, she would not be able to leave the country," Ibrahim's lawyer, Muhannad Mustafa, told Reuters.
When asked by BBC News what she plans to do now that she has been freed, Ibrahim replied: "I will leave it to God. I didn't even have a chance to see my family after I got out of prison."
Marie Harf, a spokeswoman for the U.S. State Department, said Thursday that it is now up to the Sudanese government to tell Ibrahim when she may leave the country. Harf added that Ibrahim does possess all the correct documents to leave, according to international law. "It's up to the government of Sudan to allow her to exit the country."
As The Christian Post previously reported, some reports are speculating that the Sudanese government is forcing Ibrahim to stay in the country, simply because they were displeased with the appeals court ruling that overturned her death sentence.
A BBC report stated that the National Intelligence and Security Service, the intelligence service of Sudan's federal government, re-arrested Ibrahim and her family as "a way of making this point to the rest of the Sudanese government."
"It is also conceivable that one part of NISS accepted Mrs. Ibrahim's release, while another section was not happy with it. Mrs. Ibrahim's release and re-arrest simply underline the fact that there are many decision-makers in Sudanese politics, and they do not always agree with each other," the report added.