Michael Moore Claims Hillary Clinton Debated Like Jesus Christ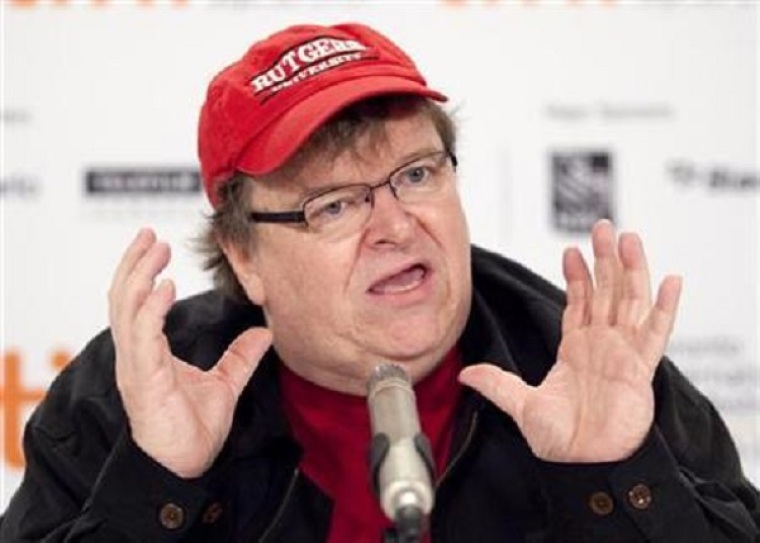 Liberal filmmaker and activist Michael Moore recently compared the debate performance of Democratic presidential nominee Hillary Clinton to Jesus Christ.
After the second presidential debate held earlier this week at Washington University in St. Louis, Moore posted a message on Twitter claiming that Clinton acted Christ-like.
"Politicians claim to be 'Christian' & are anything but. Last night we witnessed a woman who practiced what she believes #HowWouldJesusDebate," tweeted Moore on Monday.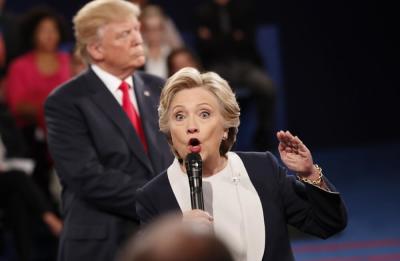 Garnering nearly 400 retweets and 1,500 likes as of Tuesday morning, the tweet was part of multiple statements Moore made commending Clinton's performance at the debate.
Moore's social media comments come after Clinton and Republican presidential nominee had their second presidential debate.
The format for the second debate was town hall centered, with both nominees answering questions given to them from an audience of self-described undecided voters.
Much of the time for the debate was spent on the controversies surrounding both nominees, namely the recent controversial remarks about women made by Trump and the national security concerns centered on the emails of Clinton.
While it is believed by some experts that Clinton won the second debate, Trump's performance is believed to be an improvement over their first debate.
For example, a Politico/Morning Consult poll of about 2,000 voters found that Clinton had won the second debate and remained ahead of Trump in the polls.
"In the first poll taken since the debate, voters say Clinton performed better than Trump and we see her lead grow, but not by the same margins it did after the first debate," noted Morning Consult co-founder and chief research officer Kyle Dropp.
"What has skyrocketed is that three quarters of Republicans now view their party as divided. That is up 20 points since the GOP convention in Cleveland."
Moore's comments about Clinton after the second debate contrast sharply with his statements on Twitter following the first debate, when he stated that he believed Trump would win in November.
Despite the broad consensus that Clinton won the first presidential debate, Michael Moore took to Twitter soon after to warn the Democrats about "doing end-zone dance again when still on 50-[yard] line."
"It's over. Trump, the egoist, the racist, the narcissist, the liar, 'won.' We all lost. His numbers will go up. She told the truth. So what," said Moore in his series of Tweets.
"Pro-Hillary gloaters doing end-zone dance again when still on 50-yd line. U MUST get it in your head TRUMP IS GONNA WIN and act accordingly!"