Michael Schumacher's Condition Still a Mystery; Family Threatened by Blackmailer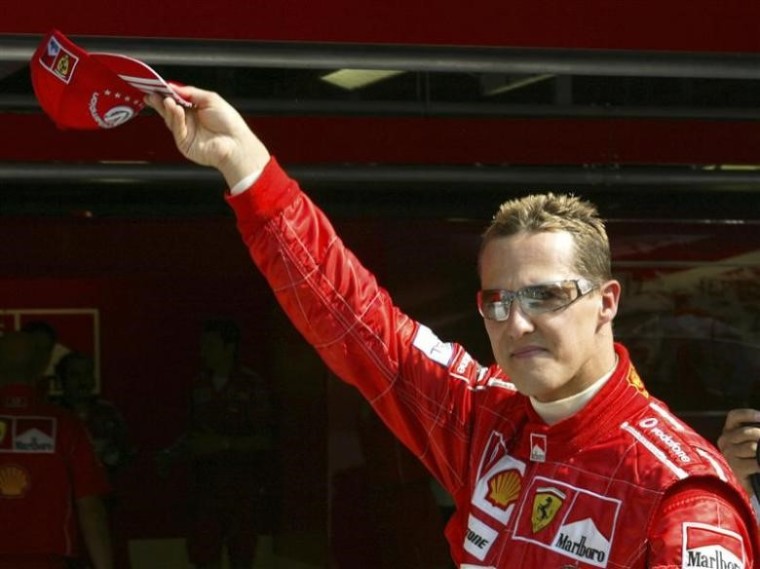 Aside from his family, friends and the medical personnel who are assisting him in his recovery, nobody really knows much about Michael Schumacher's current healthy condition. He has been rehabilitating away from the public eye since he was discharged from the hospital and his family has asked the media to respect their privacy.
The Schumacher family has to deal with a lot of things since the accident, but it seems someone actually tried to blackmail them.
Reports say a certain Huseyin B. attempted to blackmail Corinna Schumacher in February 2016 and he threatened to kill her children if she didn't give him €900,000 (£768,000).
One email specifically targeted Schumacher's son, Mick, who happens to be competing in Formula 4 at the time.
"If the money is not received by March 31, your children will be killed in some way or other. In Formula 4, a lot of accidents happen," the email read, according to the Telegraph.
Fortunately, the man wasn't very smart and they caught him right away. Since he left his personal bank details in the email, it didn't take long for the authorities to find him.
"To put it mildly, to include your own bank account number is not very sensible," the presiding judge told the perpetrator, according to the Telegraph.
The extortionist was handed a suspended sentence of one year and nine months, and he was fined €4,500 (£3,850). He also has to undergo therapy (rightfully so) and carry out 50 hours of community service.
Meanwhile, German magazine Bunte has been ordered by the court to pay €50,000 to Schumacher and his family for falsely reporting that he can walk again.
The Schumacher family originally sought €100,000 in damages. But the court, in mitigation, determined that the magazine had researched and sourced the article thoroughly.
Right now, Schumacher's family has yet to release a statement regarding the racing champion's current health condition.