Microsoft Previews 'Halo 5' Warzone Firefight Mode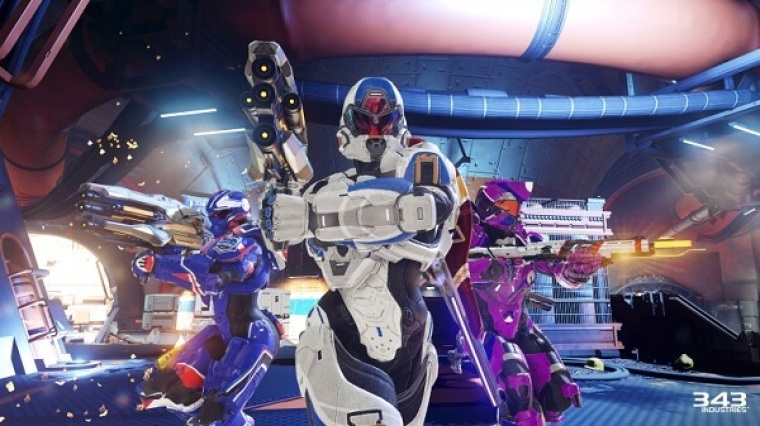 Microsoft had a big weekend with its Halo World Championship 2016 Finals during which the company showed off a new gameplay trailer for "Halo 5: Guardians'" upcoming Player vs. Environment (PvE) combat, Warzone Firefight.
Warzone Firefight was announced last month with a teaser trailer and now, Microsoft and developer 343 Industries has shown fans a glimpse of what the new PvE combat will look like.
According to the publisher's post in Xbox Newswire, Warzone Firefight will have a player teaming up with seven others working their way against a timer to achieve five rounds of "increasingly difficult, dynamic objectives." This means players will encounter a different set of objectives each time they play.
The new PvE combat will also introduce new "mythic" enemy bosses which makes the Warden Eternal pale in comparison. Microsoft also touts it to feature "the most on-screen enemies in the history of the franchise." To eradicate so many enemies, players will have full access to all of their weapons, armor mods, vehicles, power-ups, and more.
"Warzone Firefight is an ambitious new multiplayer experience that takes the initial promise ofHalo 5's Warzone multiplayer – the epic battles, incredible scale and huge maps – and applies that to create the biggest Halo cooperative experience ever in franchise history," Microsoft said in the post.
Warzone Firefight is inspired by "Halo 5's" Warzone and the popular mode Firefight from 2009's "Halo 3: ODST." It is expected to release sometime this summer.
"Halo 5: Guardians'" Warzone Firefight follows the Hammer Storm. The free update made available to players the original "Halo: Combat Evolved" pistol complete with headshot animation. Hammer Storm also added a new map called Torque and three new modes, Assault, Fiesta, and Griffball. Post-launch free updates is 343 Industries way of preventing any fractures between players that are likely to be caused by paid DLCs.