Miley Cyrus Debuts New Hair Cut and Music Video
Teen sensation Miley Cyrus has a new look to go along with the new year. Cyrus told fans on Friday, "Just got a hurrrr (sic) cut. I didn't do anything to (sic) crazy. But I did take 5 inches off!"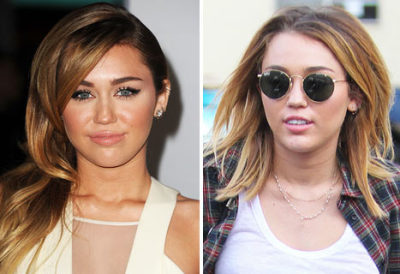 She also has a new music video being released today. The hit "You're Gonna Make Me Lonesome When You Go" features the singer in a duet with Johnzo West. "You're Gonna Make Me Lonesome When You Go" is a cover of Bob Dylan's original from 1975 and is featured on the album "Chimes of Freedom: Songs of Bob Dylan Honoring 50 Years of Amnesty International."
Cyrus is a former Disney Channel star and has recently been in the headlines for her views on smoking marijuana and homosexuality as well as her spiritual beliefs. Many wonder what kind of influence the young woman is having on teens and pre-teens, though Hollywood Life recently named her a Top Role Model for 2011, citing her positivity and work ethic.
She told Oprah Winfrey, "You just make the music that you love, and because I'm growing up, you know, so does my music. It's not about trying to make a statement about growing up. You know… You just do."
According to Amnesty International's website, "Chimes of Freedom" celebrates "the depth of support in the music community, the universal appeal of the core message of human rights, and the breadth of Dylan's impact on culture. Almost every track on the album is being released for sale for the first time."
Artists on the four-disc collection include Cyrus, Patti Smith, Sting, Lenny Kravitz, and Johnny Cash.  Amnesty International has dedicated the CD, "to people worldwide who are unjustly imprisoned or threatened for the peaceful expression of their beliefs."  Benefits go to support Amnesty International's work; the CD's will be released tomorrow.