'Miracles From Heaven' Movie Reveals Family's Powerful Testimony of God's Healing (Interview)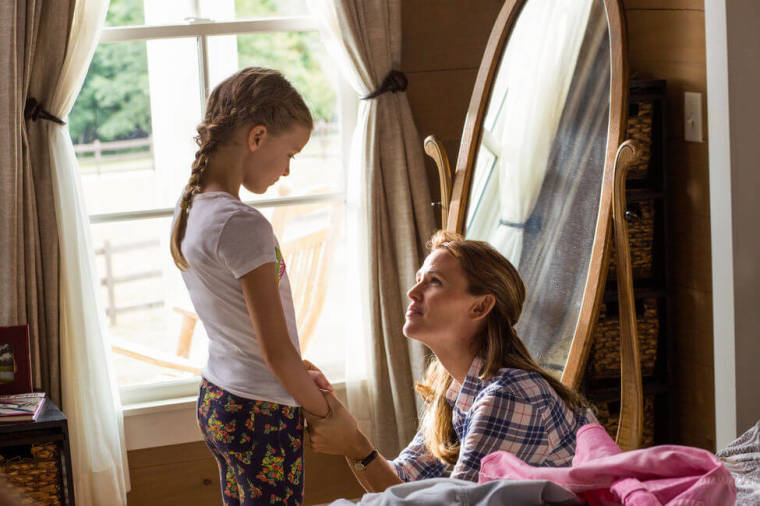 At the tender age of 5, Annabel Beam was diagnosed with antral hypomotility and pseudo-obstruction motility disorder, a rare incurable condition that resulted her being admitted to the hospital serveral times each year. But a life-threatening fall and a trip to Heaven in 2011 changed everything, and now her miraculous recovery and experience is headed to the big screen in "Miracles From Heaven."
"Miracles from Heaven" is set to prove that there is hope in times of struggle and darkness and an even greater hope awaiting in Heaven.
God's power to perform miracles in people's lives every day, as the testimony of Annabel Beam reveals in the film about one girl's miraculous healing after a tragic fall.
While climbing a hollowed-out cottonwood tree with her sister a branch gave way, sending young Annabel 30 feet head first deep into the tree, trapping her inside. After an all-night rescue mission an emergency fire crew harnessed Annabel out of the tree and rushed her to the hospital in an emergency medical helicopter.
Kicking off a slew of miracles, her fall left no injury and healed her disorders. Furthermore, Annabel revealed that while she was unconscious, she visited Heaven, saw relatives and met Jesus.
Christy Beam, Anna's mother, tells the supernatural story in the book, Miracles From Heaven, and a film of the same name, which will hit theaters across the country on March 16. The film stars A-list actress Jennifer Garner as Christy, Martin Henderson as Christy's husband, Kevin, and Kylie Rogers as Anna.
The following is an edited transcript of Christy's interview with The Christian Post in which she shares the family's frightening plight, Anna's miraculous healing and their new found ministry to share hope with others ahead of the film's release.
CP: Miracles From Heaven started as a book and now it's a movie, how amazing is that for you and your family?
Christy: It is so very amazing! It is such an honor that our story is being used to offer hope to so many. I receive messages from all over the world that the book has changed someone's life. I cannot wait to see and hear the results after people see the movie.  
CP: People sometimes have a hard time believing that all things happen for good, can you briefly walk us through your thoughts and emotions from when Anna had the fall up to when she was pronounced healed?
Christy: After the fall I was just so grateful for the miracle of her walking away without any injury. I was often thanking God for his unending hand of mercy and protection for Annabel. It took me a while to come to accept that she really was healed — the fear of accepting she was healed — and it just being coincidence or a fluke terrified me. It came to a point there was no denying the reality of Annabel's healing.  
CP: While Anna was stuck in the tree you and your family prayed, what can you tell people about the power of prayer?
Christy: I can tell you that God absolutely hears each and every one of our prayers! At times I more cried out to God than prayed, but He knew my heart and He knew my anguish. Once I accepted the hard to believe reality that God loves Annabel more than I do, I felt we had a common bond in prayer.
jeannie.law@christianpost.com