Mitt Romney Won't Run for President in 2016, 'We Believe It's Best for the Party and the Nation'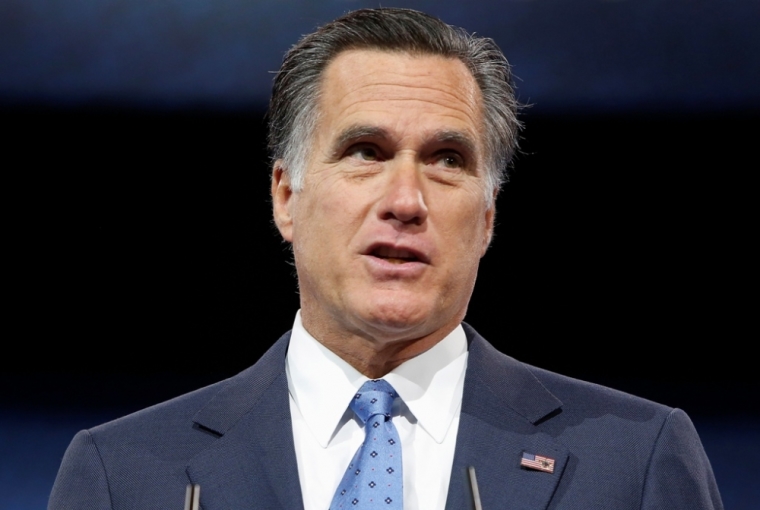 Former Massachusetts Governor Mitt Romney announced Friday that he will not run for President in 2016.
Last week, veteran journalist Larry King confirmed on Twitter that the former Mormon pastor was seriously considering a third bid at the presidency, however; he ultimately decided against another run telling supporters during a phone conference that his decision is "best for the [GOP] party and the nation."
"You can't imagine how hard it is for Anne and I to step aside, especially knowing of your support and the support of so many people across the country. But we believe it's best for the party and the nation," Romney, 67, said during the call which aired on CNN.
The announcement came just weeks after he told a group of donors in New York earlier this month "I want to be President." His recent meeting with former Florida Gov. Jeb Bush also fueled speculation of a third presidency bid.
"I've been asked and will certainly be asked again if there are any circumstances whatsoever that might develop that could change my mind, that seems unlikely. Accordingly, I'm not organizing a PAC or taking donations. I'm not hiring a campaign team," he continued.
The Bain Capital co-founder lost the 2008 Republican nomination to Arizona Senator John McCain and the 2012 presidential election to Barack Obama.
"I believe that one of our next generation of Republican leaders, one who may not be as well known as I am today, one who has not yet taken a message across the country, one whose just getting started, may well emerge as being better able to defeat the Democratic nominee. In fact I expect and hope that to be the case," Romney said, adding "I feel that it's critical that America elect a conservative leader to become our next President."
Currently there are several names being tossed around as potential candidates for the GOP leadership. They include former Florida Governor Jeb Bush, retired neurosurgeon Ben Carson, 2012 GOP contender Rick Santorum, New Jersey Governor Chris Christie and Florida Senator Marco Rubio among others.
"I urge all of you on this call to stay engaged in the critical process of electing a Republican nominee for President," Romney said. "I believe a Republican winning back the White House is essential for our country and I'll do whatever I can to make that happen."
In 2012 Romney sparked outrage when he was captured on video making controversial remarks about "47 percent" of Americans who, he said, "believe they are victims" and "who believe that they are entitled to health care, to food, to housing, to you-name-it."
Jeb Bush took to Facebook shortly after Romney's announcement to praise the former GOP leader.
"Mitt Romney has been a leader in our party for many years. There are few people who have worked harder to elect Republicans across the country than he has. Though I'm sure today's decision was not easy, I know that Mitt Romney will never stop advocating for renewing America's promise through upward mobility, encouraging free enterprise and strengthening our national defense. Mitt is a patriot and I join many in hoping his days of serving our nation and our party are not over. I look forward to working with him to ensure all Americans have a chance to rise up," Bush wrote.