'Mom's Night Out' Cast Honors Mothers in Brave Faith-Based Film Opening This Weekend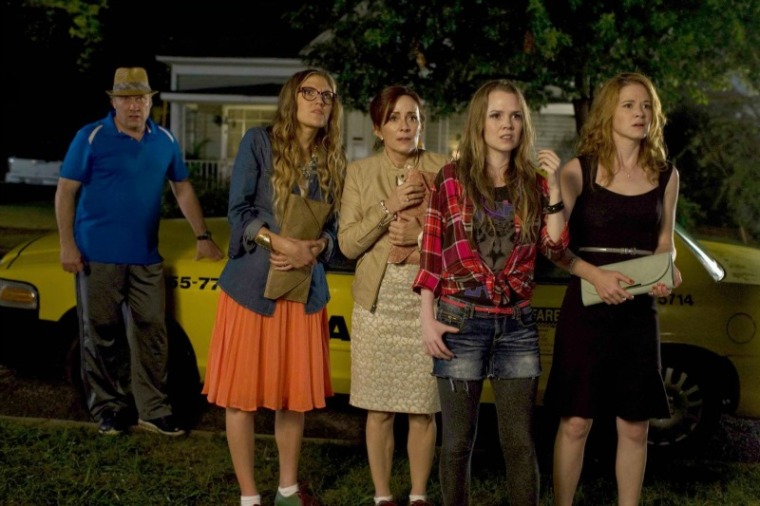 In theaters this weekend, "Mom's Night Out" blends wholesome entertainment with a powerful message about motherhood just in time for Mother's Day this Sunday.
The faith-based comedy stars Sarah Drew, Sean Astin, Patricia Heaton and Trace Adkins, and it was helmed by "October Baby" directors and brothers Jon and Andrew Erwin. "Mom's Night Out" arrives during a spike in faith-based films being made in Hollywood, including last month's releases of "God's Not Dead" and "Son of God," among others. However, "Mom's Night Out" sets itself to an even higher standard within Christian entertainment because the film takes a funny, honest, and sometimes painful look at the difficulties of raising a family.
Voicing their own thoughts on the film, Drew and Astin spoke to The Christian Post during an early screening of "Mom's Night Out" this week. The actors portray a married couple Allyson and Sean with three young children who are coping with the struggles of parenthood.
Astin, who has starred in films such as "The Goonies," "Rudy," and "Lord of the Rings," noted that "Mom's Night Out" gives matriarchs overdue, well-deserved credit.
"We made it for moms, it's funny, sweet, tender, emotional and heartfelt, but it's also a really good thing to say to mothers, as Mother's Day is coming up this weekend- that we really, really appreciate what you do," the actor explained.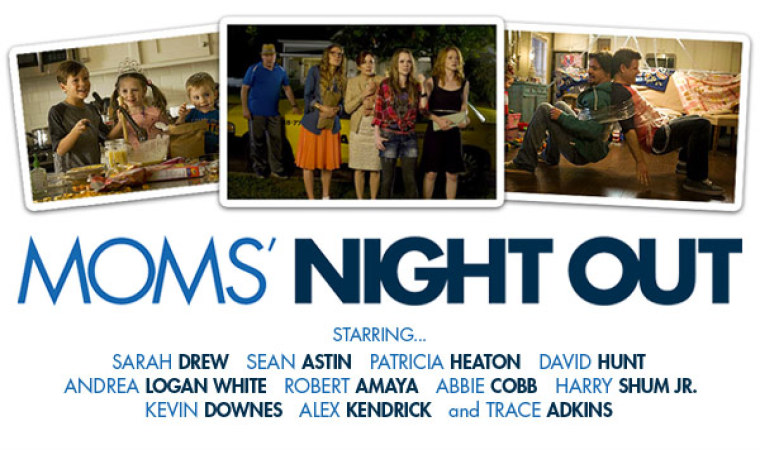 Drew, who is best known for her role on ABC's "Grey's Anatomy," went on to compare her role as Aly in "Mom's Night Out" to her real-life role as a mother.
"I think the role of mother and especially the stay-at-home mom is the greatest unsung hero of our culture today," Drew told CP. "We give a lot of lip service to moms, but in our culture in the media we kind of attach giving up to moms who choose to stay home with their families, which is so appalling to me because … You have this wholly terrifying job of raising up tiny beings to approach the world and the people in it either with kindness and grace, or malice and indifference."
"I cannot imagine a job that is more important, and yet we don't as a culture," she added. "We don't celebrate it, so this is our opportunity to celebrate it, and honor it, and look into hearts and minds of stay-at-home moms and say, 'Well done! You deserve an award and you won't get one, so here you go, this is it!'"
In addition to highlighting the role of mothers, "Mom's Night Out" follows a family that relies on their church for strength, packing a prevalent message of faith not often found in theaters today. Producer Kevin Downes also pointed out that "Mom's Night Out" is a rare find in Hollywood since it is not just vocally pro-family and pro-marriage, but also pro-God.
"I've heard of studios and film makers that have 'Jesus counts,' but to me it's not about that," Downes explained of the film's content during the screening event. "Movies are made to inspire in my opinion. It's about the story and performance and its ability to inspire, and I think this film follows that."
Chiming in, Astin said, "And in life too. Everybody has to navigate a moment of talking about Jesus and the conversation that may follow, whether negative or positive, or new ground that gets created from it. And so I think the movie is brave in that it didn't hide from that."
"Mom's Night Out" opens in theaters everywhere on Friday, May 9. Watch the trailer for the film here.