More Americans Are Quitting Their Jobs to Find Higher Salaries, Better Benefits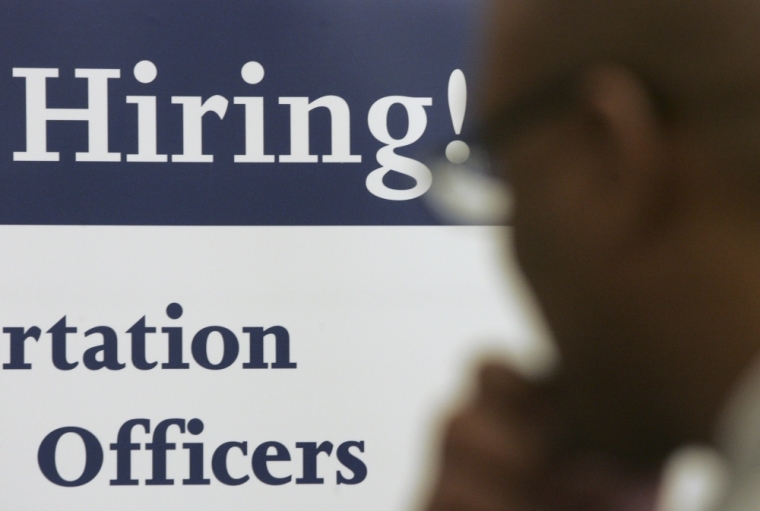 More Americans are now leaving their jobs to find new employment with companies that offer higher salaries and better benefits. 
New numbers released by the Bureau of Labor Statistics reveal that American workers quit their jobs for the month of May at a rate not seen since 2001, MarketWatch reports. 
"Some 5.75 million people were hired in May, up 170,000 from the prior month. that's also the biggest gain in hiring in 17 years," according to Market Watch.
American workers showing that they have become more willing to quit their jobs is seen as an indicator that they have enough confidence in the economy and the job market to believe that they'll be able to find better jobs at a higher salary and better benefits.
A recent Gallup survey on the job market showed "65 percent of Americans are optimistic about finding a 'quality job' — the highest in the firm's 17-year history," Fox Business reports. 
An estimated "3.6 million workers quit their jobs in May, either for a new role or perhaps hired away. That's the highest level ever, as reported in the JOLTS data, tracked by the Bureau of Labor Statistics," according to Fox Business.
In May, the U.S. added 223,000 jobs. Last month, U.S. employers added 213,000 new positions. This was the 93rd straight month of job creation, as noted by the White House's Council of Economic Advisers. 
For the month of May, the percentage of people who quit their jobs went up from 2.3 to 2.4 percent, which translates to 212,000 American workers handing in their resignations. The vast majority of those 212,000 people who resigned from their jobs came from the private sector.
Several workers in retail trade quit their jobs in May, as the quits rate within that industry increased from 3.0 to 3.3 percent.
The quits rate among government employees for the month of May "was little changed," according to the bureau.
Overall, the separation rate for May among American workers remained the same as in April — 3.7 percent.
The small bump in the quits rate did not cause the overall separation rate to increase significantly because it was offset by the decline of workers being laid off and discharged, which went from 1.2 to 1.1 percent.
Layoffs and discharges in the arts, entertainment and recreation industry went down significantly, going from 4.2 percent in April to 2.5 percent the following month. Layoff and discharge rates for government employees basically held steady from April to May.
Changes were not as noticeable when it came to hire rates, with the bureau noting that the number of workers hired "was little changed" in all four regions of the country.
Job opening rates declined ever so slightly from April to May, moving down from 4.4 to 4.3 across all industries and decreasing from 4.7 to 4.6 in the private sector. The job opening rate for the public sector once again remained the same.
Lastly, the bureau noted that over the course of the 12 months that ended in May, a net employment gain of 2.5 million was observed. The total number of hires within that timeframe reached 66.4 million, while separations topped out at 63.9 million.