Morgan Freeman Granddaughter Killed in Apparent Exorcism Attempt by Boyfriend 'Casting Out Devils'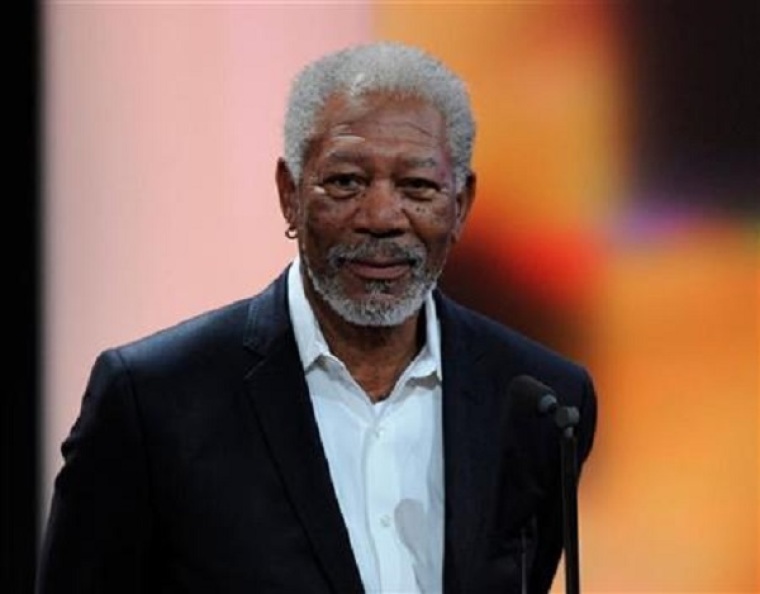 Actor Morgan Freeman's 33-year-old granddaughter has been killed in what police and witness sources have described as an "exorcism" attempt by her boyfriend in New York.
The New York Post reported that that E'Dena Hines was stabbed 16 times on Sunday on a Manhattan sidewalk, with witnesses saying that her boyfriend, 30-year-old Lamar Davenport, was ranting about casting out devils.
George Hudacko, a witness who saw the attack from his apartment window in Washington Heights, said that Davenport could be heard screaming:
"Get out, devils! I cast you out, devils! In the name of Jesus Christ, I cast you out!"
Hudacko called 911, and police found the suspected killer "in the throes of a drug-induced psychosis," standing above the woman's body and shouting "Jesus Christ is born!"
Police sources say that when Davenport was pulled off the body he "was still making a stabbing motion with his arm, but he had nothing in his fist — the knife was jutting out of her chest."
The suspect, who is an actor and aspiring rapper, reportedly has had six prior arrests, including for marijuana and petit larceny.
New York Police Officer Chris Pisano revealed that Davenport has been charged with second-degree murder, and is expected to be arraigned later on Monday.
Hines was an actress, and recently filmed an independent movie called "Landing Up" in Brooklyn.
"My dream has come true and its just beginning," Hines wrote in her blog back in July. "Life can make you want to give up or walk away; sometimes it gives you the strength to appreciate when you do get your happy ending."
She has also starred in several small roles, including Freeman's 2014 drama "5 Flights Up."
Freeman released a statement honoring the memory of his granddaughter, The Washington Post noted.
"The world will never know her artistry and talent, and how much she had to offer," the famous actor said.
"Her friends and family were fortunate enough to have known what she meant as a person. Her star will continue to shine bright in our hearts, thoughts and prayers. May she rest in peace."
In June it was revealed that Freeman is set to star in a major National Geographic "The Story of God" project, where he will travel around the world examining the different beliefs people hold about God and the divine.