Movement Day 2013: Urban Ministry Leaders Share Concerns for Cities
NEW YORK — Nearly 2,000 Christian pastors, ministry and community leaders, and professionals from across the U.S. and around the world gathered Thursday at New York City's Marriott Marquis for the fourth annual Movement Day to strategize, network and learn how to better serve their cities and reach people with the Gospel.
Movement Day, developed by the Rev. Dr. McKenzie "Mac" Pier, founder and CEO of The New York City Leadership Center, heard from the likes of Redeemer Presbyterian Pastor Tim Keller, urban leader and community development pioneer Ray Bakke, evangelist Luis Palau, Christian Cultural Center Pastor A.R. Bernard, and others about their experiences as church leaders in urban areas.
Below are some brief remarks from leaders and organizers who shared their visions, agendas and thoughts about churches in the city.
Mac Pier – Founder and CEO of The New York City Leadership Center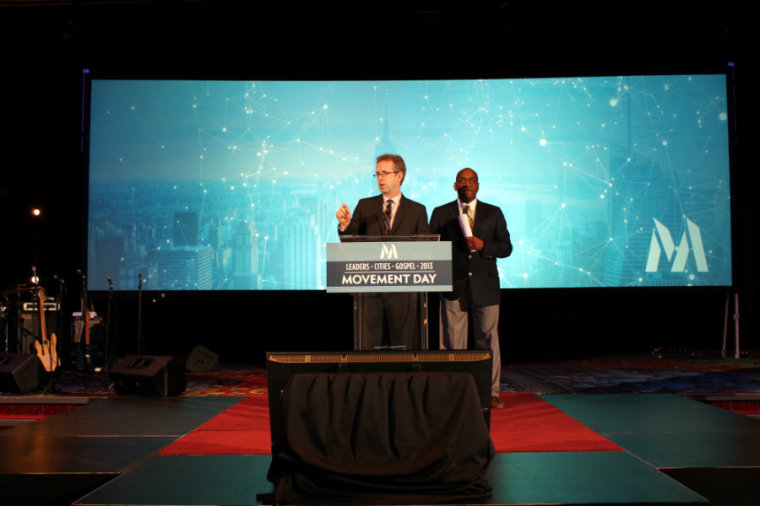 Pier, speaking with The Christian Post after delivering his opening remarks, shared what he thought were some of the specific needs of New York City residents, and how his leadership center has been working to address those needs.
"We're very concerned about large unchurched populations in the region of 20 million people. We have many pockets in metropolitan New York that have a less than five percent population of faith. We're very concerned about a high school graduation rate of about 50 percent. We're very concerned about the huge economic gap between the rich and the poor in New York and the impact of that on incarceration, the impact of that on other social challenges," said Pier.
"One of the things that we started about a decade ago was a church multiplication alliance that brings denominations together to help incubate new churches. We've incubated about 100 new churches in the last 10 years."
As for Movement Day 2013, Pier said, "We're very appreciative of the diversity of leaders here from 300 cities and five continents around the world. There's a growing sense of gathering of leaders from around the world in big cities who want to work together and make change."
Dimas Salaberrios – President of Concerts of Prayer of Greater New York and pastor of Infinity Bible Church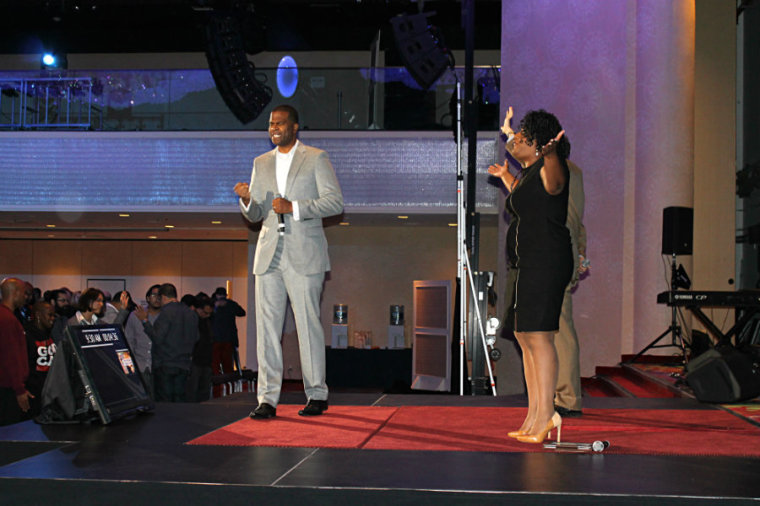 "The thing that's different about Movement Day is that it's all about coming together to work all day, instead of just listening to speakers, so we hope great revival will come out of this," said Dimas Salaberrios.
The pastor of Infinity Bible Church and president of Concerts of Prayer of Greater New York also commented on progress made in a court case affecting New York City churches using public schools after hours as worship places.
"Right now the situation is that both mayoral candidates (Bill de Blasio and Joe Lhota) are behind the freedom to worship and the right to worship movement, so whoever wins as mayor has committed to totally squash the cases between the churches, the Bronx Household of Faith, as well as against the Department of Education," said Salaberrios. "Anyway you look at it, this is over in a few months, and right now the churches are allowed to meet in schools so we're excited."
Salaberrios added that it was vital for churches and Christians to be involved in local politics.
"It's very important because as a church we are here to serve the city, so I pray with city officials often on the phone and in person, and know them well," he said. "It's not a real tension right now though there's obviously splitting points on agendas and things that we believe."
Salaberrios added that on his agenda right now is finding a way to address the sky-high abortion rates in the borough of Brooklyn.
Andrew Palau – International Evangelist, The Luis Palau Association
"We just love Mac Pier and Tim Keller and what so many others gathered here at Movement Day are about. You know, just a big kingdom focus," said Palau. "We all get trapped into sort of building our own kingdoms and it's something we fight against all the time. Our intentions are good and we don't want to be hypocritical, but it's good to have leaders...Kevin Palau, my brother, and others who have really seen that vision and are drawing so many toward it, like-minded people who say we want to see Christ lifted up in the city out of a foundation of love and sacrificial service and life in Christ."
Asked for what kind of common themes are issues he encounters in his world evangelism events, Palau pointed to a need for community: "They're looking for a place that they belong, and of course we belong in Christ."
He added, "Every soul in the world, anywhere in the world not just American and the urban core, but there's this moment where you say, 'Where did I come from and what's it all about?' That is the main question that we answer through the cross of Jesus Christ.
"I think all of these efforts through Movement Day are about getting to that place through relationship, having built a strong foundation of love in the city to be able to answer that question."
Palau also shared that he would be leading the "Love Ethiopia Festival" Nov. 16-17 in the capital city of Addis Ababa.
A.R. Bernard – Founding Pastor of Christian Cultural Center and President of the Council of Churches of the City of New York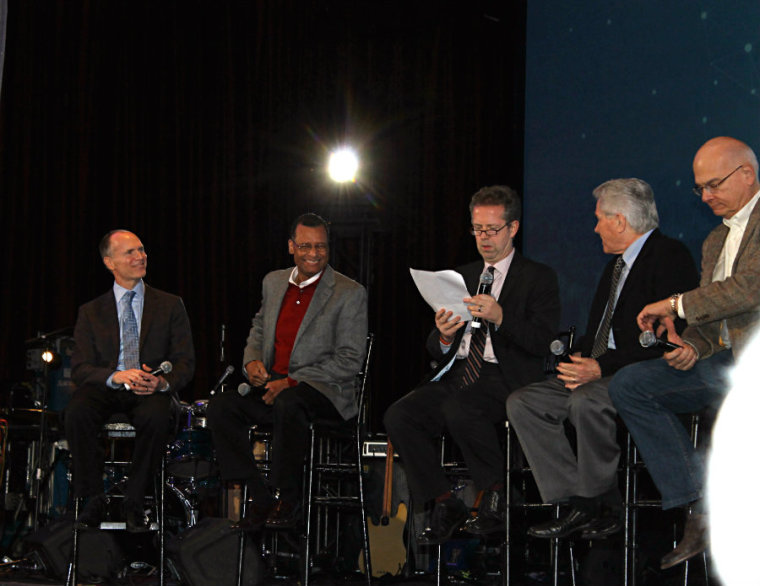 A.R. Bernard, who has been leading the Christian Cultural Center for 35 years and shepherds more than 30,000 members, commented to CP on what kinds of changes have been affecting his community in East New York.