MTV/Disney Star Explains Why He Took Role in Christian Film After Much Hollywood Success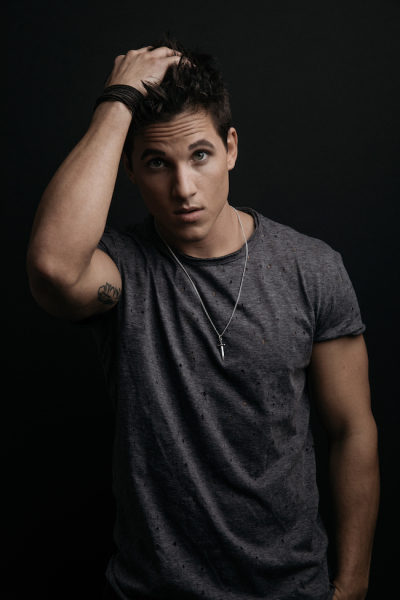 Actor Mike C. Manning, best known as a cast member on MTV shows "The Real World D.C." and "Teen Wolf," as well as Disney Channel's "Cloud 9," explained why he felt like he needed to star in a Christian film during this time in his life.
Manning plays Adam in the latest installment of "God's Not Dead: A Light in Darkness," which is in theaters now. The young actor, who is also a producer and activist, said that Christianity has made a major positive impact in his life.
"I, for one, have seen religion do amazing things in the lives of people very close to me. There have been many times where I've turned to God for help and guidance and support, and He was there for me through those struggles," Manning said in a recent interview with The Christian Post. "I think at its core, Christianity is about love and kindness and living the example of Jesus. But there are things that happen that sometimes distract the world, and particularly our country, away from that core."
"I think creating content like this is important to generating that dialogue, to examine ourselves once in a while and ask, 'How am I helping the world? Am I doing enough? Am I living the example of Jesus?'" he added.
"God's Not Dead: Light in Darkness" was produced by the popular Christian film studio Pure Flix, and the inspirational drama centers on Pastor Dave (David A.R. White) and the unimaginable tragedy he endures when his church, located on the grounds of the local university, is burned down and threatened to be bulldozed.
"I think the world today is in need of healing. You have different sides fighting each other and refusing to listen," Manning lamented. "The media is less and less about educating us than it is about giving us 'ammunition' to fight the other side. I think this film points that out — that as long as you are yelling, you're not listening. I think for Pure Flix to create a film like this, who as a company is quickly becoming a 'go to' place for faith-based entertainment, was admirable."
Manning can also be seen in the new film "Jinn," a movie that follows the story of a 17-year-old black girl and the journey she takes after her mother, a local weather woman, radically converts to Islam. While the Florida native has been a part of a number of other positive films, including the sports drama "Ice the Movie," he maintained that "God's Not Dead" was among the few which really stuck out to him.
"Being part of a faith-based film like 'God's Not Dead: A Light in Darkness' has been a really positive experience for a variety of reasons. For me, when accepting an acting job it's always about the character and the story first. As a 'good guy in a bad situation,' I felt like the character of Adam immediately spoke to me. And the overall story of the film was something that really impacted me when I read it," Manning said of his bad guy turned good role in "God's Not Dead."
The original "God's Not Dead" movie was the highest-grossing independent faith film of 2014, taking in more than $60 million at the box office. The newest version of the film franchise is ranked among the top three grossing inspirational films of 2018 so far, according to Boxmojo.
"Because so many people saw and loved the first two films in the series, I'm sure that there was some added pressure to not only make a film that was true to the 'God's Not Dead' message, but something that would be different and fresh. In my opinion, this film accomplished that," Manning stated.
"I am beyond proud to be part of a film that holds the message of helping others, forgiveness, growth and making it OK to ask for help. My character Adam is a completely different person in the end of the film than he was in the beginning, and that transformation is largely because those closest to him helped him through hard times, forgave him, and didn't turn away when things became difficult. I can definitely relate that to my own life, and hope that when others watch the film, they can too," he concluded.
"God's Not Dead: A Light in Darkness" hit theaters everywhere on Easter. Filmed on location in Little Rock, Arkansas, the film also stars actors John Corbett ("My Big Fat Greek Wedding"), who plays Pastor Dave's estranged brother, Pierce; Jennifer Taylor, Pastor Dave's new love interest, Meg; Ted McGinley (Thomas Ellsworth), Academy Award-winning actress Tatum O'Neal (Barbara Solomon); and Benjamin Onyango (Reverend Jude).