Muslim Leader, Huckabee Disagree With Rep. McDermott's Criticism of 'Faces of Global Terror' Ad
Former Arkansas Governor and Presidential Candidate Mike Huckabee and Muslim leader M. Zuhdi Jasser strongly disagreed with Rep. Jim McDermott (D-Wash.) for claiming an FBI ad "promotes stereotypes and ignores other forms of extremism."
McDermott claimed the "Faces of Global Terrorism" ad, depicting 16 of the 32 men on the FBI's most wanted terror list, portrayed fugitives "from only one ethnic or religious group."
 "The FBI's 'Most Wanted Terrorists List' includes individuals of other races and associated with other religions and causes, but their faces are missing from this campaign," he wrote in a letter to FBI Director Robert Mueller Wednesday.
The ad "featuring sixteen photos of wanted terrorists is not only offensive to Muslims and ethnic minorities, but it encourages racial and religious profiling," he accused.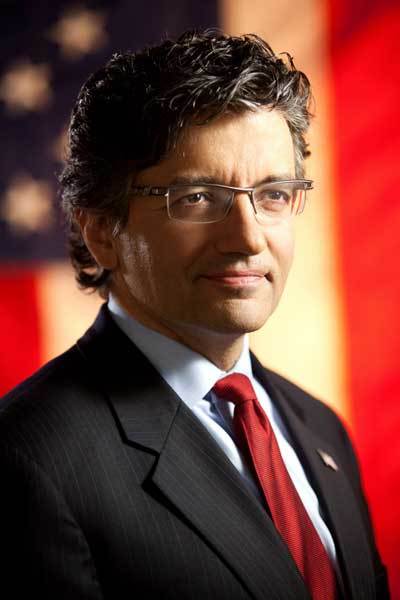 But M. Zudhi Jasser, author of A Battle for the Soul of Islam: An American Muslim Patriot's Fight to Save His Faith and president of the American Islamic Forum for Democracy, found McDermott's statements more insulting than the ad.
"Congressman McDermott's comment I actually find offensive," he told The Christian Post in an interview Monday. "This is ignorance beyond the pale."
"When the FBI puts up pictures of individuals that happen to be on the list," Jasser added, "those photos need to come out and those are the most recent."
"I'm trying to figure out how the FBI does its work and somehow also has to be concerned about political correctness."
He quoted McDermott, who said, "You look at the pictures, they're all one color of folks." Jasser noted, however, that "a number of those individuals are white, they're Caucasian," contradicting the Congressman's charges of racism.
He remembered a program with the American Islamic Forum For Democracy, where "we paid for ads in Muslim newspapers and posted signs in Mosques." In that case, "I certainly wasn't told by anybody that posting those pictures – which included those not found from 9/11 – we were somehow racist or anti-Muslim."
Jasser also saw a motive behind the Congressman's remarks. "Clearly the Democratic Party has intentionally ignored the ideology of Islamism and has not allowed us to appropriately counter the ideologies that threaten us," he argued.
"The Democratic Party is too focused on the 'Muslim Issue' to attack the right as being bigoted," he charged, explaining that liberals aim to "send a message to friends at the Council for American Islamic Relations and other Muslim Brotherhood offshoots." All Americans, Muslims included, "need to defend ourselves from this ideology in Islam."
Jasser explained that the Muslim community is very diverse. "We're not monolithic in which a Congressman can say, 'this is what the Muslim community supports.'"
To support this, he mentioned the military conflict in Syria. "I have family there – direct and extended family," he explained, adding, "to characterize the whole opposition as Al Qaeda is incorrect."
He noted "3 to 4 million displaced refugees," and "10 to 15 million" rebels. "The Syrian people have given up too much to give in after 26 months of revolution." With Iran and Russia helping Assad and Turkey and Qatar, among others, helping the opposition, Jasser argued that U.S. presence is essential.
"First, help them get rid of Assad," he advised. "Then help the moderate opposition get rid of Al Qaeda and Al Nusra and others." Noting the instability in Egypt and the "Muslim Brotherhood legacy groups," which scream "Islamophobia," he argued that "there is a supremacist problem involved in political Islam."
"If you do not identify Islamism, you will be asleep to the world's greatest threat in the 21st Century," he warned. He urged all Americans to "get the voices of freedom in the Muslim community to speak up – especially the pro-American voices."
Huckabee echoed Jasser's concerns. "It should be offensive to Muslims – Muslims that aren't terrorists – that so many of the terrorists are Muslims," he said. "They should be upset that there are people who claim to be Muslims who go around blowing up their own kids."
Huckabee admitted that "if the pictures were not of the actual terrorists" but of actors warning "if you see people who look like this, you'd better watch out," that would be "very, very, inappropriate." These pictures however, "are the very people."