Muslims Help Rebuild Church in Mosul Destroyed By ISIS
Muslims Help Rebuild Church in Mosul Destroyed By ISIS
A number of Muslims in war-torn Mosul in Iraq have joined hands with their Christian brothers to rebuild a Christian church destroyed by the Islamic State (ISIS) terrorist group.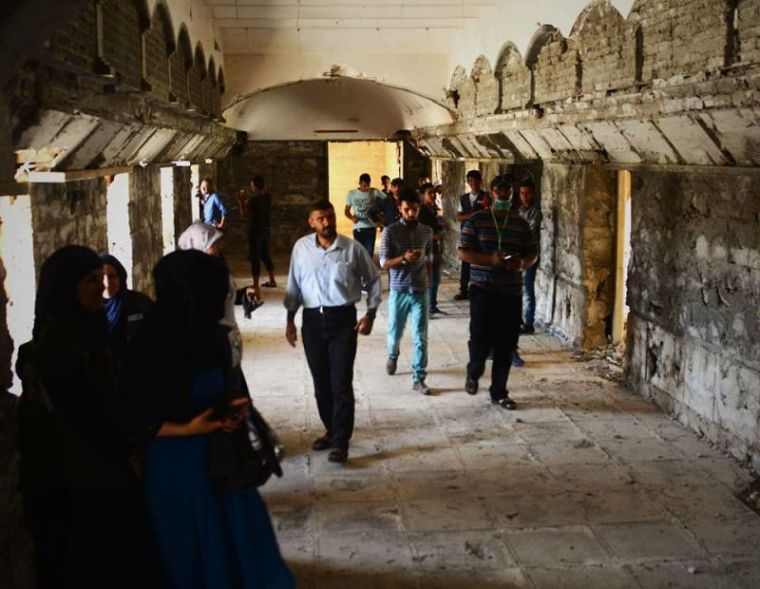 Some Muslim residents from al-Arabi district in Mosul recently went to the recaptured Mar Georges monastery and began cleaning up piles and rubbles left by the ISIS invaders,  Metro reported.
The monastery, which houses the Chaldean church, was attacked numerous times by ISIS militants during their two-year reign of terror in the city.
The attacks left the church in ruins, leaving Christians left in the town with no place to hold worship services.
A group of Muslims recently took it upon themselves to begin clearing operations in the church after a false rumor went around town that some local Muslim residents were abusing a Christian family that decided to stay in the city.
To prove their innocence, the Muslims went ahead to the monastery ruins and began their rebuilding efforts.
A photo from the Facebook page of This is Christian Iraq showed women in burqas shoveling rubble from destroyed rooms as they cleaned up space.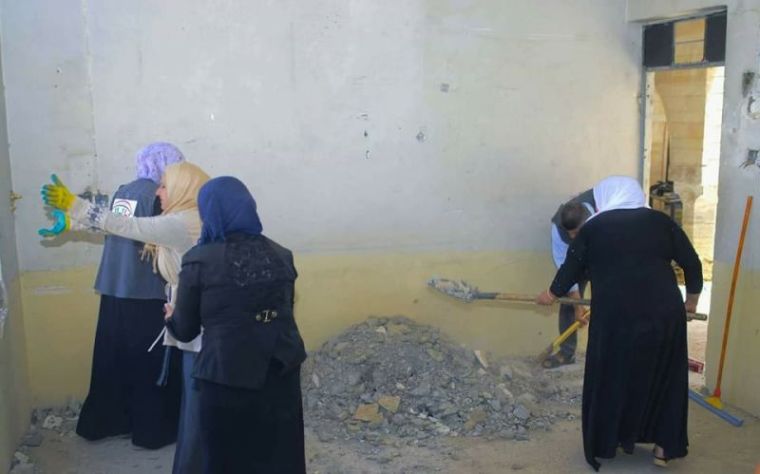 Another image showed two men atop the monastery fixing the ruined cross.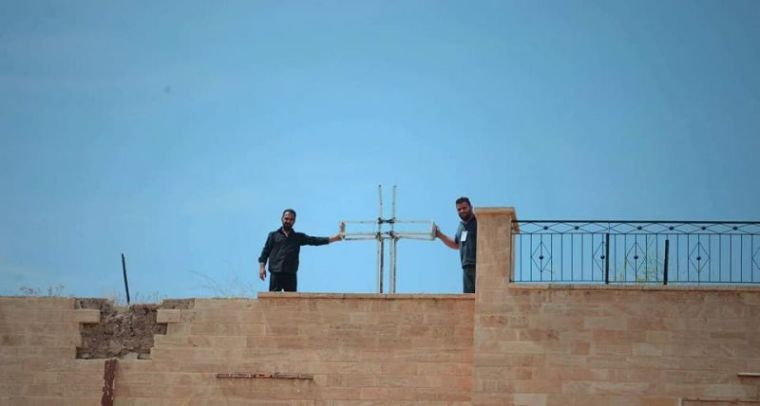 The group, composed mainly of young Muslims from the locality, wanted to show solidarity with the Christians in Iraq with their act.
It was a gesture meant to show to their Christian neighbors that "Mosul is yours as it's ours" and to highlight their acceptance of the contrast between the two faiths with the idea that "our differences are our strength."
While the Iraqi army has yet to completely drive ISIS out of Mosul, the city is expected to be fully liberated next month after two years of being under the terrorist group's hold. Since the Iraq War in 2003 that saw the downfall of Saddam Hussein, the number of Christians in Iraq fell from 1.4 million to just about 250,000 Christian Today reported.