Naomi Campbell Reacts to Kimye Vogue Cover: 'I'm A Fashion Model'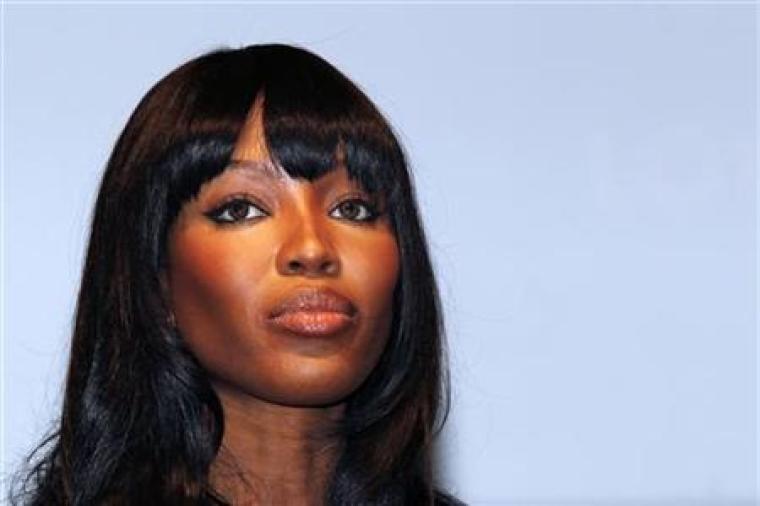 Naomi Campbell is reacting to the highly publicized Vogue cover where reality television star Kim Kardashian is featured with her rap mogul fiance Kanye West.
Campbell, the 43-year-old British supermodel, is one of many people speaking about the recent cover of the high end fashion magazine. She was questioned about the cover when featured on Australia's The Morning Show in a segment called "The Original Supermodel."
"I do not want to comment ... because I'm a fashion model.," Campbell said with a laugh. "And I've been working for 28 years and when you get a Vogue cover it's a build in your career, the stepping stone to achieve that. And you know … I'm a fashion model so what more can I say?"
When hosts Larry Emdur and Kylie Gillies questioned her about Kanye and Kim deserving the prestigious cover Campbell responded, "Those are your words -- not mine. I'm being politically correct."
Campbell is not the only person that did not seem overjoyed about the latest Vogue cover. Actress Sarah Michelle, 36, Gellar made sure she tweeted about her disapproval.
"Well......I guess I'm canceling my Vogue subscription," Gellar tweeted. "Who is with me???"
Anna Wintour, the editor-in-chief of Vogue, defended putting Kardashian on the cover.
"There's barely a strand of the modern media that the Kardashian Wests haven't been able to master, and for good reason," Wintour wrote in the April Vogue editor's letter. "Kanye is an amazing performer and cultural provocateur, while Kim, through her strength of character, has created a place for herself in the glare of the world's spotlight, and it takes real guts to do that."